Tag: Audio from chromecast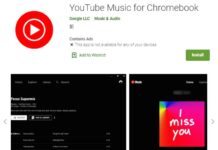 At some point of time, the PWA (Progressive Web Apps) would automatically get installed along with certain apps when downloaded from Google Play Store on Chrome OS.  But as of now,...
Many users have contacted us for the issues regarding Audio. So here are some solutions you can try these. If you made a connection through AV Receiver If your Chromecast is plugged into your Av receiver, it should acquire the...