Chromebooks are popular among educational institutes because of their affordable price tags. Moreover, Chromebooks run on Chrome OS which is one of the lightest and most secure operating system in the market. So to remain in competition Google has announced that they. will provide 10 years of automatic update support for Chromebooks that were released from 2021 onwards. Earlier Google provided automatic update support for up to 8 years.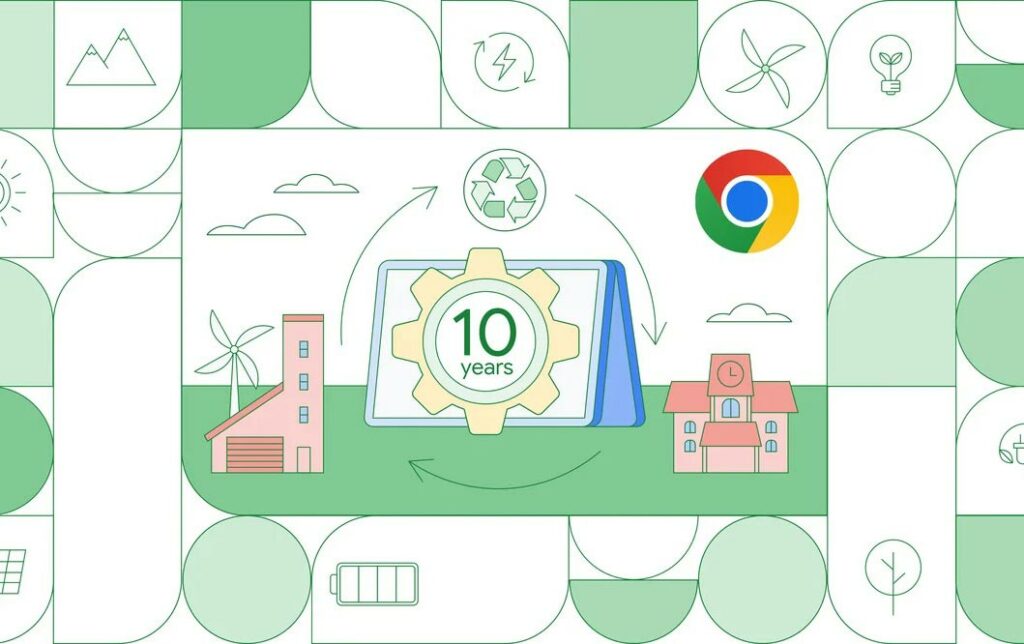 If we compare it with Windows, Microsoft Windows 7 received the updates till January 2023. That's why Google has to extend the support for automatic update support to remain in competition. Talking about update frequency on Chromebooks, Google is very punctual in rolling out updates every four weeks, and it includes all the latest security fixes and new features.
According to Google's blog post, 10-year automatic updates for Chromebooks launched from 2021 onwards will be rolling out in 2024. However, the Chromebooks that are launched before 2021 will also get an option in their last automatic update to extend the support to 10 years of automatic updates.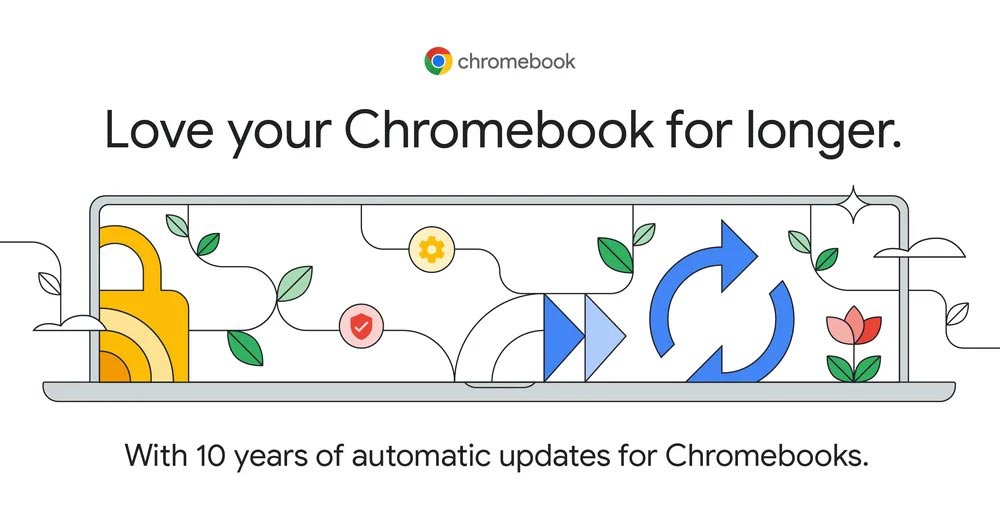 Even if your Chromebook no longer receives the updates, then don't worry. Chromebooks come with built-in security features like at the start-up Chromebook self-check itself. If it finds that the system has some irregularities or corrupted files, then it starts repairing itself automatically and returns to its original state. 
Google also has a Chromebook Repair program which helps the admins to repair and find parts for specific Chromebooks.