Allcast is now available on iOs platform previously this app is only available on Play Store. According to the app description you can cast to Amazon Fire TV, Xbox 360 and Xbox One, Roku, WDTV, Samsung, Sony, and Panasonic Smart TVs, Google's Chromecast, and other DLNA compatible devices…oh, and of course Apple TV.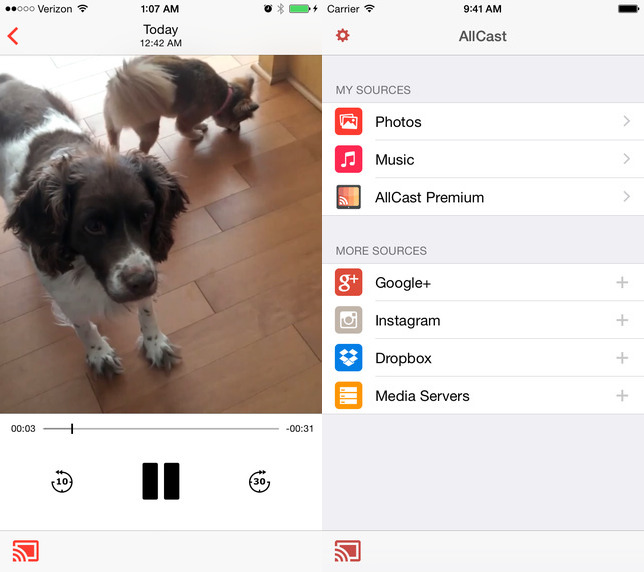 Download Allcast app from the iTunes app store on your iPhone and iPad running iOS 8 or later than your ready to stream your content to the TV. Not only Video, photos, and music stored locally on your device. But from the cloud and any network location. It also lets you stream content from any media server you might have set up on your network. For instance, in the example below, it found my Windows Home Server, and the USB drive connected to my router.
Also read: AllCast media app gets Chromecast syncing again
It is a very good app to have on your device if you have Google Chromecast at home earlier this app is only available but now it available iOS users. Do tell us about your experiences through comments below.