Amazon Fire Stick is bringing customized local news for more cities in the U.S. Last year, it launched a news app on its Fire TV platform. The news coverage at that time was done in 12 cities including, Dallas, Miami, New York, et cetera.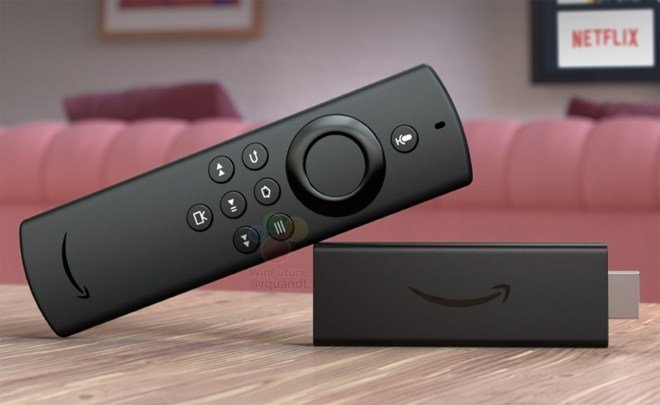 In the new update, it has added 88 more cities of the U.S. to expand its local news. It has also affiliated with local stations and news distributors such as "ABC Owned Television Stations, CBSN, TEGNA, Cox, The E.W. Scripps Company, and Altice USA." It had ABC News Live, CBS News, Reuters, Cheddar, Entertainment Weekly, Black News Channel, and others on board for national news. And now it is expanding its local coverage.
The update
The motive behind bringing the local news to Fire Stick TV is to keep the local people safe and informed after what they went through in 2020. The inclusion of local news will make the app look fuller and more useful. The news can be accessed by the command "Alexa, play local news" on the Fire Stick TV.
There is an in-built news app in the Fire Stick TV software and it includes the tab for local news. As you enter the app for the first time, it prompts for your preferences. You can select the news of your choice and it will create a custom playlist for you.
List of new cities included in the Amazon Fire Stick TV
Atlanta, GA
Austin, TX
Bakersfield, CA
Baltimore, MD
Beaumont, TX
Billings, MT
Boise, ID
Boston, MA
Buffalo, NY
Butte-Bozeman, MT
Charlotte, NC
Chicago, IL
Cincinnati, OH
Cleveland, OH
College Station, TX
Colorado Springs, CO
Columbia, SC
Columbus, OH
Corpus Christi, TX
Dallas, TX
Davenport, IA
Dayton, OH
Denver, CO
Des Moines, IA
Detroit, MI
Fayetteville, AR
Fresno, CA
Fort Myers, FL
Grand Rapids, MI
Great Falls, MT
Green Bay, WI
Greensboro, NC
Harrisburg, PA
Hartford, CT
Helena, MT
Houston, TX
Huntsville, AL
Indianapolis, IN
Jacksonville, FL
Knoxville, TN
Lafayette, LA
Lansing-Jackson, MI
Las Vegas, NV
Lexington, KY
Little Rock, AR
Los Angeles, CA
Louisville, KY
Macon, GA
Memphis, TN
Miami, FL
Midland, TX
Minneapolis, MN
Missoula, MT
Moosic, PA
Nashville, TN
New Orleans, LA
New York, NY
Norfolk, VA
Omaha, NE
Orlando, FL
Philadelphia, PA
Phoenix, AZ
Pittsburgh, CA
Portland, ME
Portland, OR
Raleigh, NC
Richmond, VA
Sacramento, CA
Salt Lake City, UT
SanAngelo, TX
San Antonio, TX
SanDiego, CA
San Francisco, CA
Santa Barbara, CA
Seattle, WA
Spokane, WA
St. Louis, MI
Tallahassee, FL
Tampa, FL
Temple, TX
Toledo, OH
Tucson, AZ
Tulsa, OK
Tyler, TX
Waco, TX
Washington, D.C.
West Palm Beach, FL