In this guide, we have discussed how to disable YouTube Shorts on your smartphone. YouTube Shorts are 1-minute short format videos that are inspired by the short-video sharing app TikTok. While some of the YouTube shorts may be entertaining, they can soon become a reason for endlessly scrolling on the phone.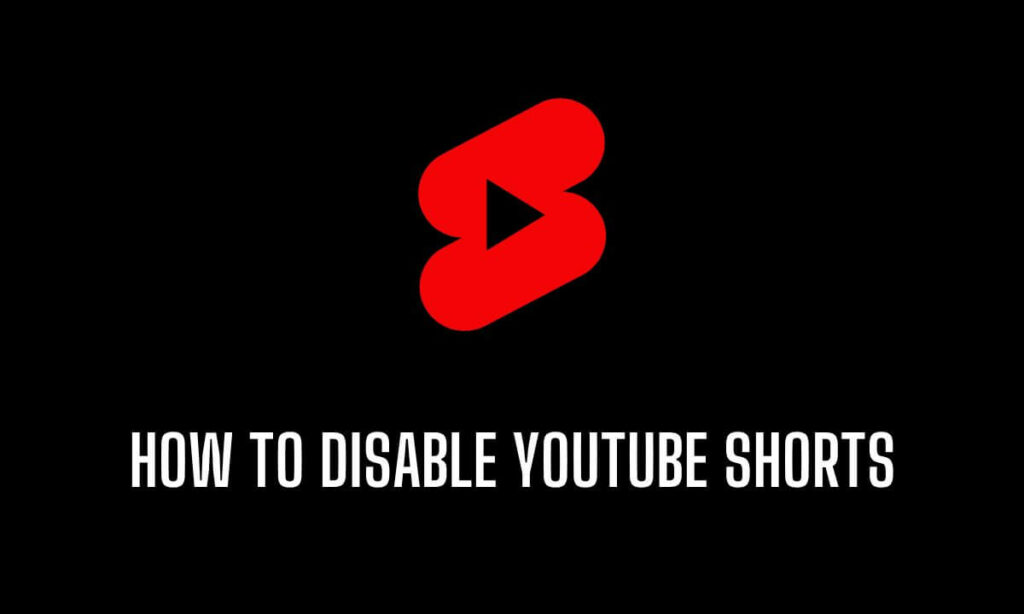 YouTube sends random short videos at you which may be irritating to watch. At one point you may get fed up with the time waste YouTube shorts are causing. You may look for ways to disable YouTube shorts. Guess what? There are several methods to permanently remove YouTube Shorts on your devices.
Best Ways to Disable YouTube Shorts
There are a few workarounds that you can implement to get rid of YouTube Shorts. Let us check them out one by one.
Disable YouTube Shorts from YouTube App Settings 
You can remove the YouTube Shorts from the YouTube app settings.
Launch the YouTube app
Tap on your Profile Picture.
Tap on Settings > General.

You should see an option Shorts, tap the switch beside it to disable Shorts from your YouTube app permanently.
In case you do not see the option to manage the YouTube Shorts in the app settings, then try downgrading the YouTube app to version 14.12.56. Still, if you're not successful in stopping YouTube shorts in your feed then try out the next tips and tricks.
Remove Shorts by Downgrading to an Older build of the YouTube
The YouTube shorts feature became available from the release of the build 14.13.54. You can downgrade to the 14.12.56 version of YouTube which doesn't offer the Shorts. You can visit APKMirror and grab YouTube v14.12.56. Install it and turn off the auto-updates for the YouTube app. Keep in mind to allow permission in your device settings to install the YouTube APK from an unofficial source.
Express Disintereset in Seeing YouTube Shorts
Although the YouTube algorithm pushes a lot of short videos, it also offers an option for the user to stop recommending shorts or similar shorts. This option is present in an associated menu accompanying each short video that you view.
When a YouTube Short video is playing, tap the 3-dot icon to reveal a menu.
From that, select the option Don't Recommend This Channel.

You can repeat this for as many YouTube Shorts.
Also, avoid scrolling on YouTube Shorts and watch regular long-format videos instead.
So, these are the various ways to disable the annoying YouTube shorts on your devices. Shorts can be entertaining but in the long run, they can get monotonous, and waste your time. Try these methods to remove YouTube shorts if you want to focus on consuming useful long-form content on YouTube.