Google recently launched Cast Connect feature to facilitate the Chromecast users with immersive media controls across several apps and hardware remote controllers. The new feature brings several refinements in the existing cast from the mobile devices option. Google Cast Connect enables the Android, iOS, and Chrome apps to directly cast to Android TV and can even control the playback using the physical TV remote or its native application.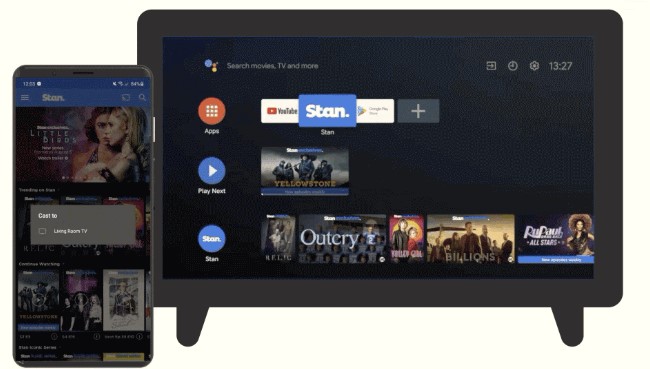 Earlier, the Chromecast users were barred to control the playback from their TV /streaming device remote or Android TV application. The only option to control the media was to use the host smartphone or other devices connected to the same network (if given media controls to all).
Cast Connect helps the user easily engage with other content directly on the TV instead of only having to use your mobile device to browse for additional content.

– Google
According to the official Google post, the Cast Connect "easily engage with other content directly on the TV." It is an amalgamation of some features from Android TV, Chromecast to enhance the user experience. It opens the Android TV app prior to the video launches on your big display.
Cast Connect is now available on some streaming services like CBS(All Access) and Stan in Australia. We expect the new service to surface on other streaming platforms too as Google has made available the Cast Connect library for developers.