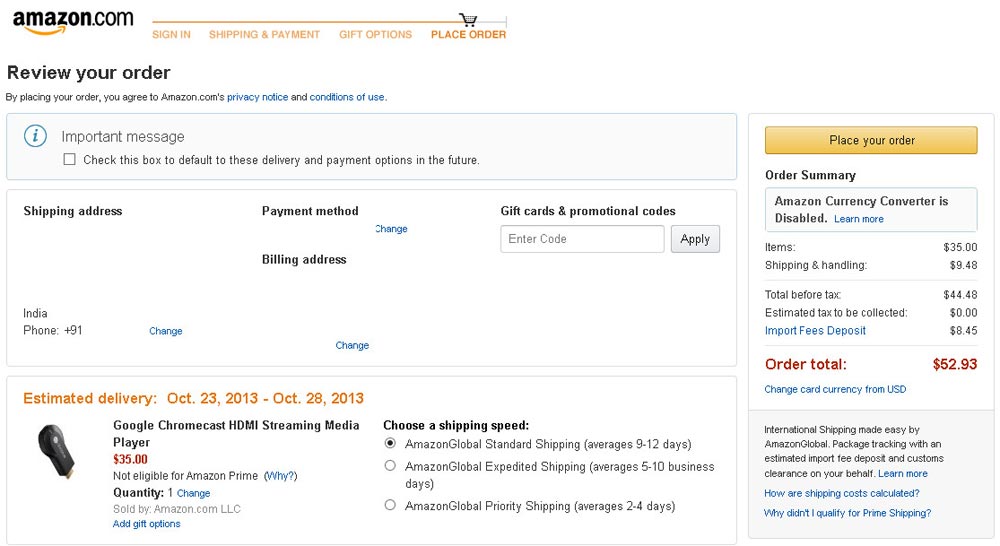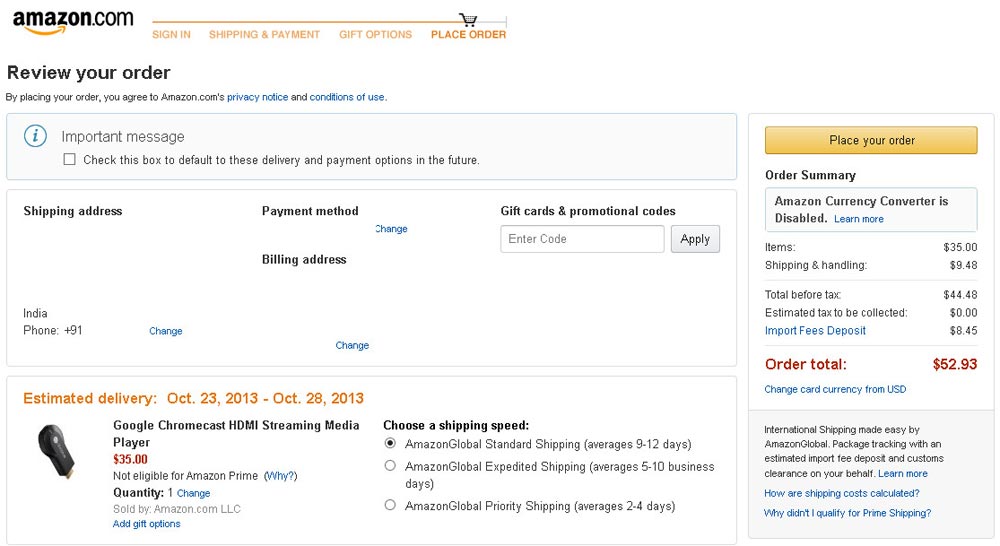 If you are living outside US and willing to buy Google Chromecast here is a good news for all of them because in India and all over the world the online stores like Amazon are providing with this device.
The import and shipping costs vary country to country but here is an idea of how much of shipping and import costs you can expect while ordering Chromecast from India. Add $35 more for the Chromecast cost.
AmazonGlobal Standard Shipping: Around INR 1,200
AmazonGlobal Expedited Shipping: Around INR 1,800
AmazonGlobal Priority Shipping: Around INR 3,200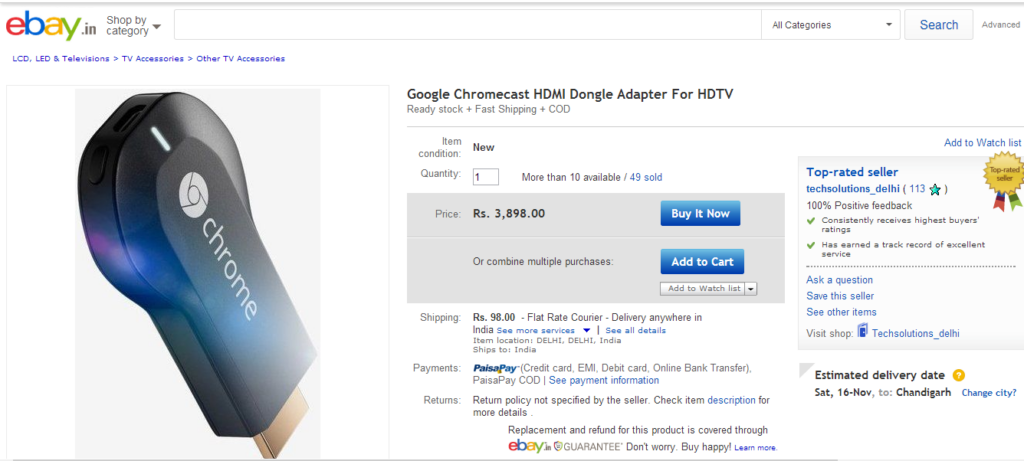 But now they are saying that it was an accident and Amazon is no longer taking Chromecast orders from outside US. If you have already placed an order, chances are that you will get your Chromecast. On ebay its available for Order still.