Google launches its cloud gaming platform on 19th November 2019. In this platform, the games are host on the remote servers that means all the processing is done on Google servers. On the user end, Google Stadia will stream gameplay to the connected device. If you have a reliable highspeed internet connection, then you will be very happy with Google stadia.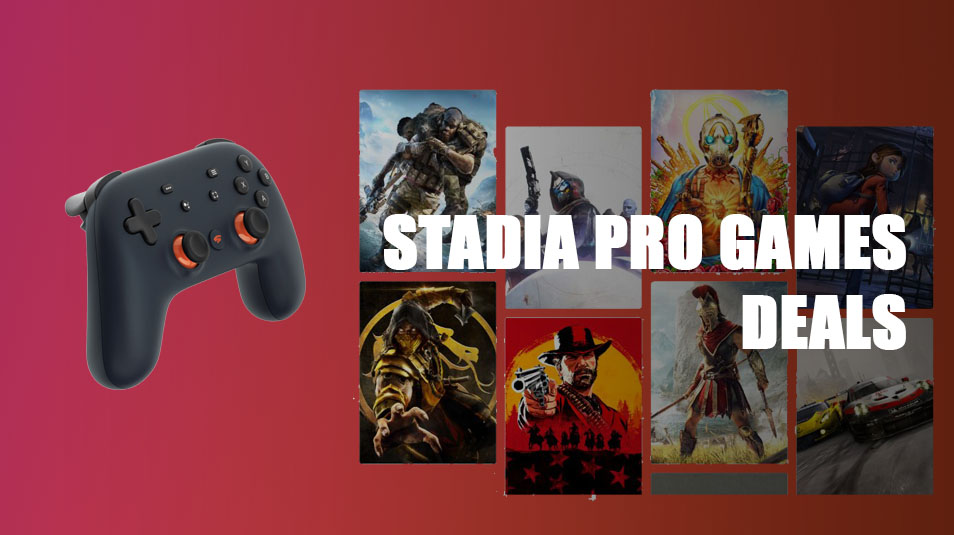 Google Stadia is launched in 14 countries i.e., US, Canada, UK, Ireland, France, Germany, Italy, Spain, Netherlands, Belgium, Finland, Denmark, Sweden, and Norway. Now on the eve of Christmas and holidays, Google is offering huge discounts on Stadia Pro Games.
Related: Google Holiday Gift: Google is offering free Nest Mini to Some YouTube Premium and Music Subscribers
Google Stadia Pro Games on Discount
Borderlands 3 Standard Edition available for just$38.99 (35% OFF)
Deluxe Edition available for just $51.99 (35% OFF)
Tom Clancy's Ghost Recon Breakpoint available for just $30.00 (50% off)
Gold Edition available for just $50.00 (50% off)
Ultimate Edition available for just $60.00 (50% off)
Rage 2 available for just $19.80 $59.99
Special Edition available for just $59.99 $79.99
Most of the deals are available until 7th January 2020. If you want any of these games do purchase them before 7th January by going through the link below.