Google in a recent blog post announces that its video chat app Google Duo will soon be available on the Android TV platform. In the coming weeks, the company will roll out the beta version of the Google Duo app on Android TV. However, Google has recently rolled out Google Cast functionality to all the Google Meet users.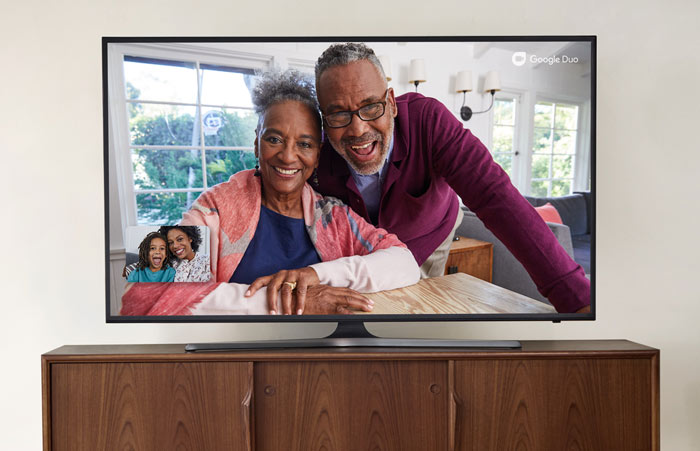 Talking about Google Duo on Android TV, the users can make one-o-one and group video calls with the app from your TV itself. Moreover, if you don't have a built-in camera on your TV, then don't worry simply plug in a USB camera and your TV is ready for a video call using Google Duo. It will make video calling experience better with your friends and family.
Although there is not an exact date on which Google will roll out Duo on Android and how it works on Android TV. As Google is rolling out its video chatting apps like Google Meets and Duo on all the platforms, Both of the apps will give very tough competition to the Zoom, Microsoft Teams, and Skype.
We will update you with all the information and how to use Google Duo on the Android TV guide when Google releases it on Android TV. Stay tuned with us.