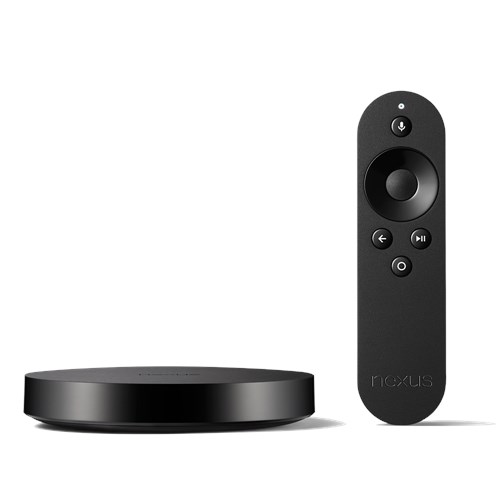 The Nexus Player is again the device which takes Google towards the supremacy in the TV industry.  It is the first device to run Android TV, has nice ideas: a fairly decent UI, great screen-sharing capabilities, an announced 8GB of storage, a microphone-enabled remote (and even an optional gaming controller). Follow the steps below to setup your nexus player.
Connect your Nexus Player to your TV with an HDMI cable.
Connect your Nexus Player to power, using the power cord.
Insert batteries into the remote.
Turn on your TV and press the source or input button until you see the Welcome screen.

Currently Nexus Player streaming choices are limited but it still had some good services like Netflix, Pandora, and, of course, YouTube and Google's other streaming services. However, there are some major players missing, such as Amazon Instant Video, HBO Go, Spotify, and WatchESPN
If you liked this product and want to buy it then head over here to buy it for just $99 (for US). If you are in UK head over here to buy this product for £119.99