In this guide, we will learn how to activate or deactivate the Sony LIV account. SONY LIV is a streaming app for TV shows, movies, and live sports events in India. It provides content from Sony's entertainment channels and original programming. Users can watch live TV and on-demand content with a paid subscription.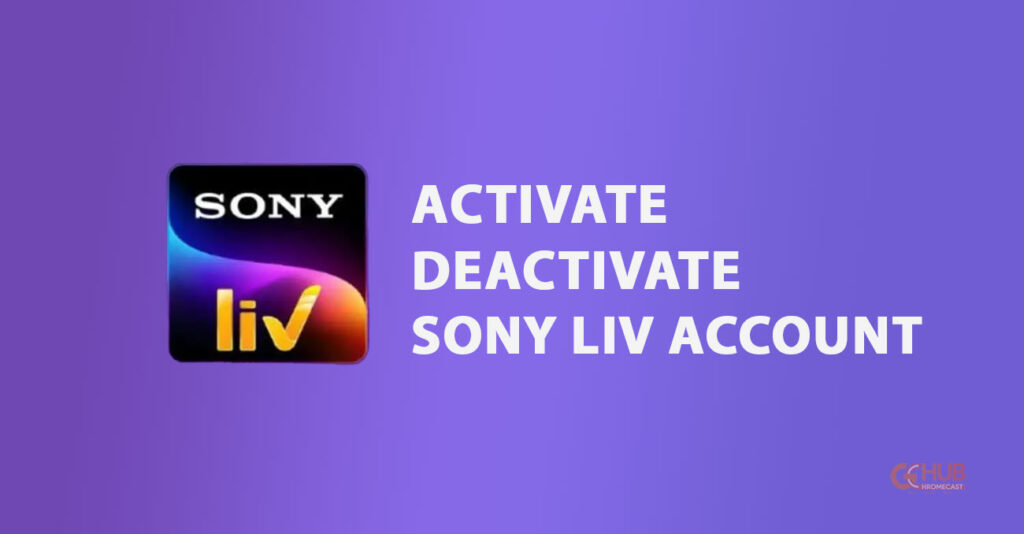 To stream any SONY original program, you need to have an active account on the platform. Along with that, you also need to have a subscription plan. SONY offers four prominent LIV Premium plans based on monthly, yearly, and six-month use.

There is a mobile-only premium plan which starts at INR 599/month. The six-monthly plan requires you to pay INR 699. The monthly plan starts at INR 299 per month. The annual plan premium is set at INR 999. To know more about SONY LIV plans click here. To activate/deactivate sony liv account follow the steps listed below.
How to Activate SONY LIV Account?
Let us begin with the creation of an account and setting up a subscription plan. Here are the steps you can follow.
Start by downloading the SONY LIV app on your device.
Once the SONY LIV app is installed, launch it.
Tap on the Sign Up button. Also, You can sign up using your email address or your Facebook or Google account.
After finishing signing up, you will receive a verification email in your email inbox.
Open the email and click on the verification link to authenticate yourself and activate your account.
Now, you have to choose a subscription plan. Select a subscription plan that suits your needs. I have already explained the various SONY LIV premium plans earlier in this guide. Check that out.
Once you confirm a subscription plan, you will be prompted to make the payment. You can make your payment using a debit/credit card, net banking, or UPI. Once your payment is processed, your SONY LIV account will get activated.
 You can start watching your favorite shows and movies on SONY LIV.
If you have a mobile only plan then you can cast your content using Chromecast to a big screen that might be TV for any other screen. We have written a detailed article on how to cast sony liv app using chromecast, you can check out the article.
How to Deactivate SONY LIV Account?
In case, you got bored of watching shows on SONY LIV and want to call it quits, here is how you should do it.
Go to the SONY LIV website from your PC browser.
Sign in to your account.
Click on the Profile icon by navigating to the top right corner of the page.
From the drop-down profile menu, select Settings.
Scroll down to the bottom of the page and click on the button Deactivate Account.
Follow the instructions on the screen to confirm the deactivation of your account.
Once the deactivation process is complete, you will no longer be able to access your SONY LIV account.
Note: When you deactivate your SONY LIV account, it will permanently delete all of your personal information, content that you have downloaded, and any other data associated with your account.
Deactivating SONY LIV Account Created Using Other Platforms
Have you created your SONY LIV account using any third-party service like Apple? Then you will need to cancel your subscription through that service. Any associated payment requirements from the particular service will be severed and your deactivation of the SONY LIV account will be completed.
So, these are the steps for activate/deactivate your SONY LIV account. If you want to check out the new programs offered by SONY LIV then go ahead and start your account. If you wish to take a break from watching SONY LIV and stream content on other platforms, delete your SONY LIV account.