Google has been pretty good when it comes to Chromecast and integrating them into various streaming devices and TVs. Chromecast is a very convenient option if you want to cast your favorite content from the Smartphone to the TV. Ace Stream is a famous multimedia streaming platform where you can access all the locally saved files on your device. Furthermore, you can also cast these locally saved video files directly to the TV with the help of Chromecast. Let us have a detailed look at how to connect Ace stream to Chromecast.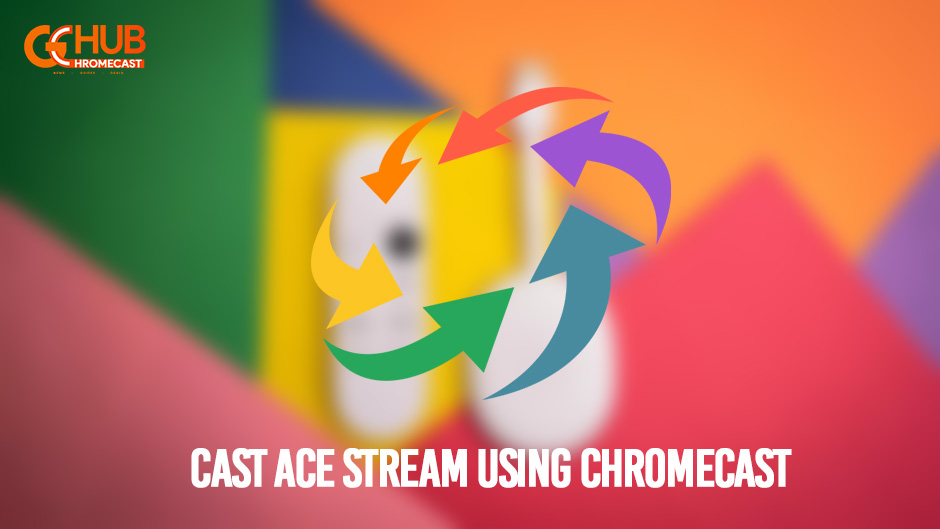 Google's streaming device has become everyone's favourite for casting the content wirelessly. It brings bundle of entertainment among the users featuring some exciting functions. The latest Chromecast iteration is a blend of both Google TV and Chromecast increasing value-for-money.
Cast Ace Stream using Chromecast from Smartphone
Pre-requisites:
An Android Phone with Ace Stream Media app installed.
TV with HDMI port and a Chromecast.
Make sure the Smartphone and TV are connected to the same WiFi network.
Steps to cast Ace Stream using Chromecast from Smartphone
After clicking on the cast option, select your Chromecast-supported device.

Once connected, you can simply choose the file which you want to cast to your TV from your Smartphone.
Boom, now you can cast your favourite content from Ace Steam to your TV.
Note- If you wish to disconnect then again just tap on the cast option and select the disconnect option.
Casting Ace Stream from Windows PC using Chromecast
Pre-requisites:
Download and install Ace Stream software on your Windows PC/ Laptop.
A TV with an HDMI port and a Chromecast.
You should have Google Chrome Browser installed on your PC or Laptop.
Steps to Cast from Windows PC 
Open the Google Chrome browser.
Click on the three-dotted menu in the upper right corner.
Select the 'Cast..' option.
Now, select the Cast tab and select the Chromecast connected device.
Now, in the drop-down menu 'Sources', Select the 'Cast Desktop' option. The casting will start on the TV.
Now open Ace Stream and play your favorite content.
As of now, you cannot install Ace Stream on Mac OS.
Do let us know if you were successfully able to cast content from Ace Stream to your TV using Chromecast.