Now we can cast Instagram Photos right from our smartphones to the Big TV screens. Although is not an official app for casting the Photos from Instagram. But until that happens CastOnTV Instagram is a very impressive app which shows your own Instagram photos on the big screen as well as delighting friends and family with other photos from users you're following.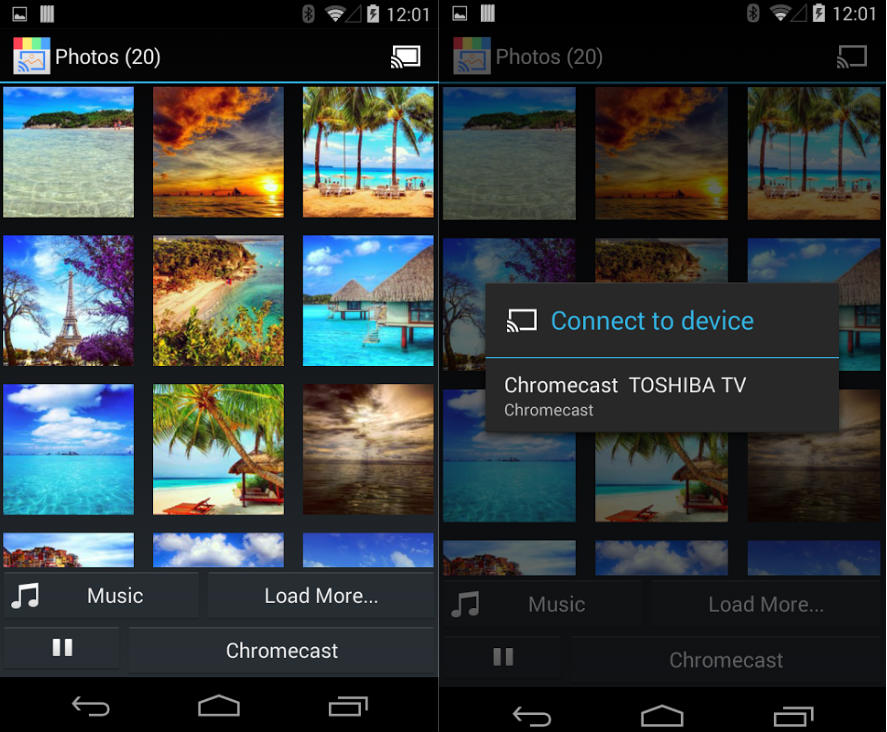 Key Features CastOnTV Instagram:
Show your own Instagram photos
Show the photos you like
Show the photos from the users that you are following
Support background music while viewing the Instagram slideshow playing on TV screen
Dynamic transition effects while switching photos.
CastOnTV Instagram app has two versions one is paid for $2(approx) and one is free available in the market. Go and try this app if you are crazy about Instagram photos. Here are the links below
CastOnTV on Play Store | App Store