The initial setup of a Chromecast gives an option to name their Chromecast. It is with this name the Chromecast identifies itself on the network and to devices while casting. This also helps in avoiding any confusion. But if in case the user at some point wants to rename Chromecast there is a quick and easy process. Just follow the procedure below.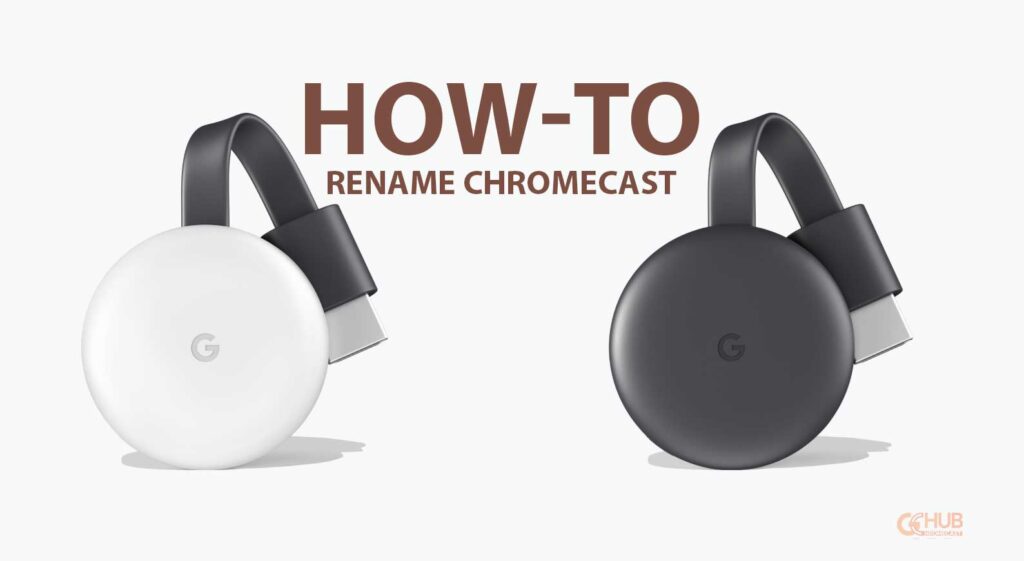 The User needs to have the Google Home app installed on their smartphone/tablet in order to rename the Chromecast. The steps are similar for iOS and Android smartphones. So there is no need to explain how it is done in either platform.
Steps to rename Google Chromecast
Open the Google Home app to get started. Note that the smartphone and the Chromecast have to be in the same Wi-Fi network in order to rename it.
Navigate to the "Devices" tab to see the list of devices which includes the Chromecast as well.
Find the Chromecast you wish to rename (If there are multiple Chromecasts then do so with caution).
Click on the 3 dots to the right of the desired Chromecast's name.
Click on "Device settings" in the drop-down menu.
The first thing on the settings will be the name of the Chromecast. Click on it.
This will open up the option to rename the Chromecast.
Type in a new name and click OK.
The name will be instantly updated and will be visible to all associated devices.
By following these instructions one can clearly see how easy it is to rename their Chromecast. Note that, even if you have got the latest Google Chromecast with Google TV, the above steps hold true. Despite you're unable to rename the dongle, hit the comment section and describe the issue. We'd love to help you out.