Google has launched its New Google Home which will assist you in your daily tasks. Google Home has built-in Google Assistant which helps you to do your daily tasks on the voice commands. Which means now you can do your daily tasks on your phones without even touching your smartphone via Google Home.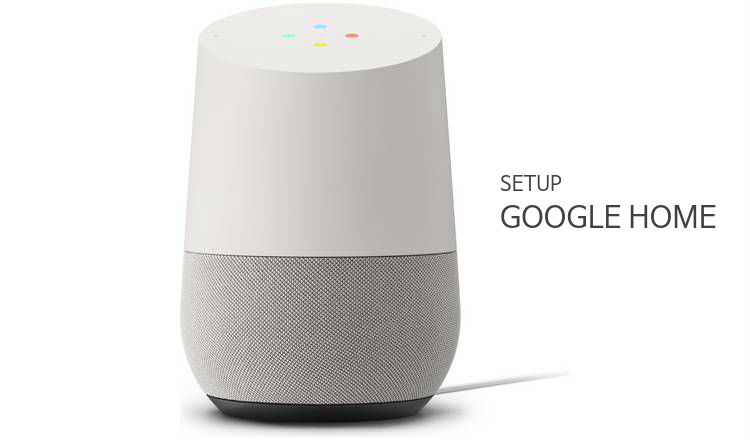 If you want to buy Google Home, Google has set a very affordable price for it i.e. $129. Now if you have Google Home and want to set it up, Just follow the steps below in our How to Set up Google Home Guide.
Plug the Power Cord into the Google Home. The Google Home will automatically boot up, introducing itself and directing you to the Google Home app to finish the setup.
Download and Install Google Home App from Play Store and iOS.

After you install Google Home App you have to Turn On the Location permissions on your Phone. To make Google Home able to search the devices nearby.
After the search, you should go to the Manage your devices which will be highlighted in your App.
Then you could see your Google home Device available to set it up. To setup hit continue then your phone will be connected to your Google Home's temporary hotspot to continue setup.
Once you connected the test sounds are played to test that you're on the right device. If you heard the right sound tap on I heard it.
Now Google Home App will ask you "What room is your Google Home in?" you can select any one options from the drop-down list which consists of options like kitchen, living room, family room, etc.
Choose the Wi-Fi network you want to connect to your Google Home. By default, it will be connected to the network with which your phone is connected. Moreover, if you want Google Home to get the Wi-Fi password from your phone rather than typing it in, tap OK.
After you have been connected to the network. Google Home App will now ask you to sign in to your Google Assistant account.
In order for Google's music functions to work properly, link up your services. If you subscribe to Google Play Music and YouTube Red, those will already be linked to your Google Account. Tap Link to connect Pandora or Spotify to Google Home. Than Continue.
To control the cast devices you have to select which one you want to control with your voice. Scroll to find the device you want to link and then tap continue. Now, its going to update your Google Home.
Once the update is complete you can start using Google Home by skipping the Google Home Tutorial.
What you can do with Your Google Home?
Google Home is powered by the conversational Google Assistant which will do everything from turn on your TV and lights to text contacts, make calendar events or read you the news. Today, at Google's annual hardware event, the company finally provided us with more details.
The assistant also supports music streaming from YouTube, Google Music, Spotify, Pandora, Tunein and IHeartRadio.A new Assistant feature, "My Day," also gives you a morning update with current weather, commute times and a summary of your schedule (assuming you opt-in).
Also Read: How To Setup Chromecast
Google has partnered with Nest, Philips, Samsung, and IFTTT to support their smart home devices. Since it's powered by Google Assistant, Google Home will learn more about you and how you use the device the more you use it. Google Home will cost $129. It is available in white, but there are some other colors also: mango, marine, violet, carbon, snow, and copper.