T-Mobile has gone official with its upcoming Google TV Dongle that will support built-in ethernet. The gadget goes by the name TVision Hub which is the same branding the tele-carrier's now discontinued live TV service carried.
TVision Hub will be the second Google TV streaming device that will sell in the US market, the first being Google TV on Chromecast.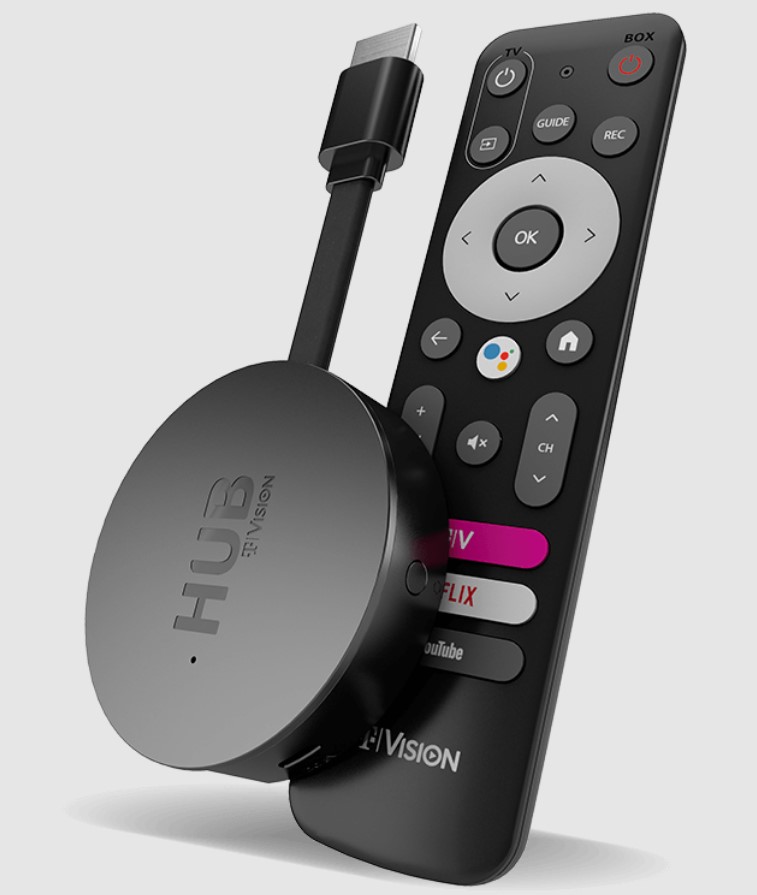 While T-Mobile has announced regarding TVision Hub the device is yet to be available for purchase. Though the Chromecast with Google TV and TVision Hub share a similar build, the latter comes with an ethernet port along with a USB-c/micro USB port.
The remote of the T-Mobile streaming dongle has separate power buttons for the TV as well as for the box. There is a dedicated button for the TV guide. There are shortcut buttons for YouTube, Netflix, and an unknown program which we think is an official OTT platform of T-Mobile.
Google Assistant has also been integrated on the remote control of the T-Mobile streaming dongle. It will allow the users to view both live and recorded content. Also, they can use the virtual assistant to open applications and perform shortcuts to various actions using the built-in microphone on the remote.
Source: T-Mobile