Emojis have always been a serious part of communication along with the text. Over the years emojis have created a niche and keep evolving with time. Keeping up with this Unicode has approved the new Unicode 15.0 which brings along 31 new emojis.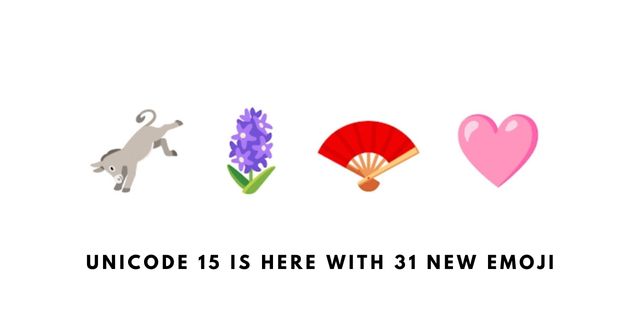 Joining the bandwagon Google has also dropped in a few native emojis. Google has already updated its Noto Emoji font. The latest font includes all the new emojis and supports the font in a monochrome version.
Google mentions that with the new emojis aboard, their total emoji count has reached an exceptional 3,664. All of the emojis will make their way to Android OS. In early 2023, you can expect the emojis to be part of the new products that will launch.
Enthusiasts and early birds can download the Noto Emoji font now and try out the emojis. The monochrome version of the Noto emoji font can be downloaded here. Emojis are not only restricted to mobile platforms. Developers can use these emojis in their work. They can access the GitHub repository of Noto Emoji and grab the complete set of emojis for the web.
Delving a little deeper into the emojis, the new ones include shaking face, wing emoji, leftwards and rightwards hand doing high five. Also, the new emojis consist of black, pink, and light heart emojis along with other emojis.

Using the emoji kitchen feature on Gboard users can combine two emojis to form a third emoji. This will lead the users to make customized emojis. Here take a look at an example.
Additionally, to personalize the color font of emojis, Google has introduced the COLRv1 color fonts. However, you cannot use the emojis with custom color render as of now. Chrome and Edge browsers already support the COLRv1 font and soon Firefox will join as well.