Videostream for Chrome has already given this feature of casting movies easily from your PC to the Television screen through Chromecast. The new Videostream app for Android gives you remote control to stream movies on your PC, monitor downloads, and control playback.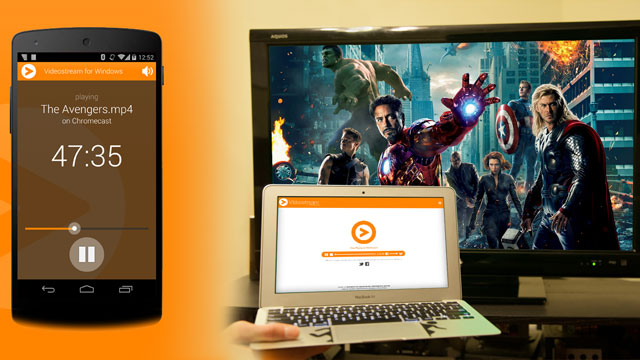 The Android app is designed to work with the Chrome extension. Once you have installed the app on your Phone and paired with the PC chrome extension then you can use your phone as the remote controller for Videostream.
The Videostream app also allows you to keep tabs on videos and downloads on your PC, so you can play a movie as soon as it finishes downloading. You can browse videos by name (alphabetically), search by keyword, or just look at files in date order. TV series episodes are grouped together so you can even see how much of a specific show you've watched through.
Videostream is free, both for Chrome and Android, and you can try them out at the link below. The app even supports subtitles, AVI and MKV files, mp3 streaming, playlists, and more.