Google TV and Android TV are known for their elegant user interface, without any clutter. Counting on its popularity, Google introduced advertisements for Android TV in 2020 and made another stream of business. Improving the placements in the past few years, we have also seen a few advertisements on Google TV.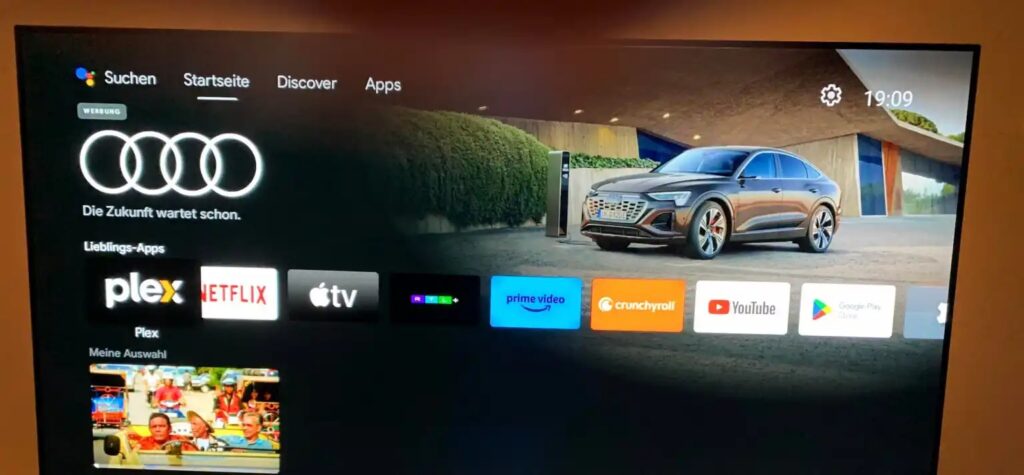 Must See: Google TV adds new Navigation Features find what to watch Quickly
The advertisements have evolved over time on Android TV and Google TV. Google introduced new placements and is used by several streaming content partners for sponsored advertisements. But now, we have seen advertisements for some physical products and services. A Reddit user from Germany spotted an ad for an Audi car on Google TV.
The car ad with the tagline, "The future is already waiting"  is placed on the top banner that comes beneath the menu. The user experienced the ad on an Nvidia Shield TV.
It seems like Google is still testing the placements and advertisement types on Google TV. In the coming days, don't get surprised if you get advertisements on your Google TV for any physical product or service.
The ads are inevitable on Google TV due to its emergence as a popular streaming OS for big screens. The Chromecast with Google TV and other streaming devices are primarily driving users to the android and Google TV platforms.