Google TV brings some new navigational features. On the Home screen of Google TV four new pages through which you can quickly find what you want to watch. There are some more changes in the search and navigational options. Which includes the reallocation of the Profile switcher to the extreme left of the screen.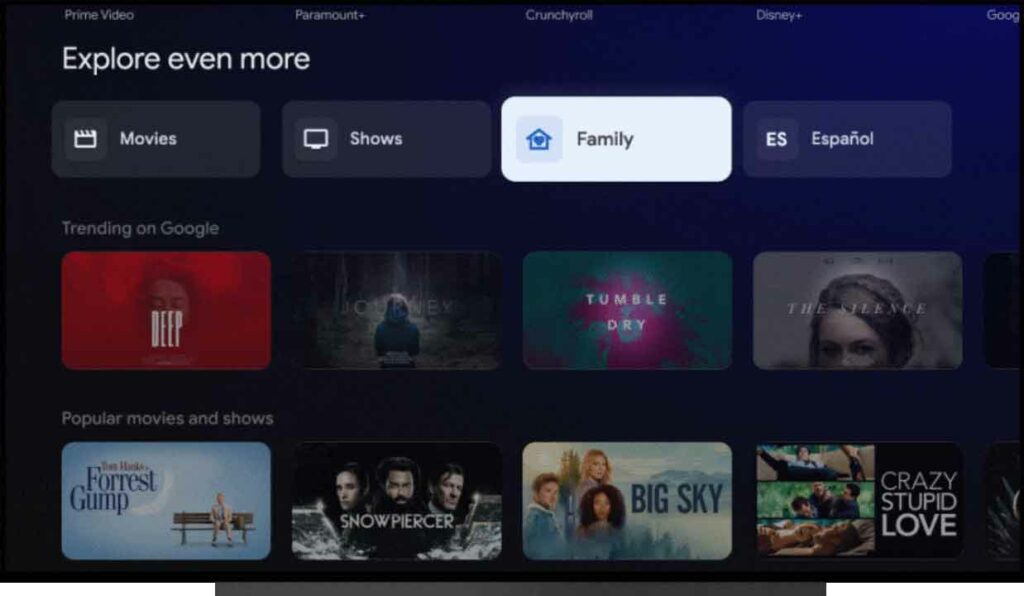 The search and new quick settings buttons are reallocated to the extreme right side of the screen. Talking about the new tabs that are introduced, they are based on various types of content. We have written below about what type of content will be placed in all four pages that are Movies, Shows, Family, and Español.
Movies
It will let you explore movies on the basis of Title, genre, and topic. On this page, you will also get personalized recommendations of movies on the basis of your interests. The New releases and Top trending movies will be placed on the top row.
Family
The Family page will give you content that can be watched by the whole family. Moreover, kids can also access their kids' profiles for their favorite content.
Shows
It will give you all the releases from all your subscription in one place. On this page, you can explore personalized topics and other popular shows.
ESpañol
It will be the home for Spanish language content that can include entertainment, Movies, Shows, etc. Moreover, On this page, you can also access Spanish language apps like Pantaya and FlixLatino, plus a library of dubbed and subbed movies and shows.