Google Chromecast is undoubtedly popular among streamers and people who cast their media contents to the screen. But what many people are unaware of is that Google Chromecast also supports gaming on televisions it's hooked up with.  Many Games available on both Google's Play Store and Apple's App store are best modified and work with Chromecast support. Some games also enable multiplayer support when projected to bigger screens. If you are a person who is bored to hell by playing games on a small screen this quarantine, you are in the right place. Let us see some games that work best with Chromecast when hooked up to a Smart TV.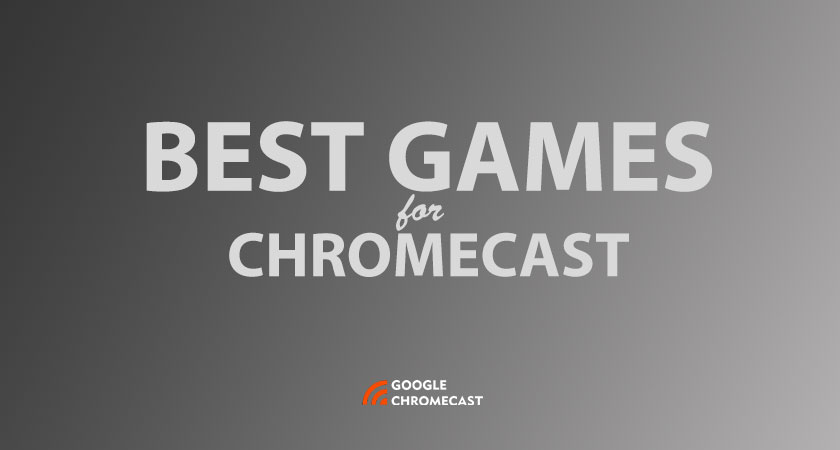 Hand-picked: Best Games with Google Chromecast support 
Before we begin, if you are new in setting up a Chromecast to a TV, visit here.
QuizUp(Trivia)
QuizUp developed by Glu Inc. is a fun as well as Challenging online Trivia which mixes both the aspects to give us the best of both worlds. It is quite different from other Trivia games you might have played before. Join millions of players in a brain teaser that combines social network and trivia- QuizUp. Learn, grow, and have fun challenging friends and players online on interests you're best at. Play online with friends or random opponents from around the world in a variety of topics ranging from general knowledge, logos, sports, Harry Potter, Disney, action movies, internet, video games, and much more, for a nail-biting, quick, real-time match of trivia. You can also Climb up the ladder in global ranks and claim fortunes and new titles for every topic.
QuizUp is the best game to play during this quarantine. You can conflict with your friends or strangers online and have an upper hand over them if you are playing it on a bigger screen with Chromecast support.
Available on: Google Play | App Store
Just Dance Now(Music)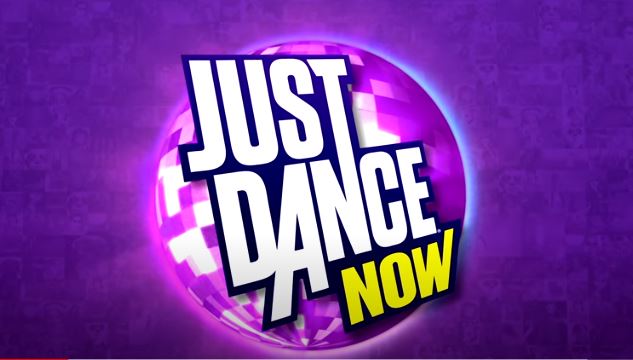 If you are an avid dancer or just someone who parties during weekends, this is the best game to play at home right now. You can enjoy Just Dance's greatest songs and choreographies without a video game console or a choreographer's strict classes. Dance to your favourite hits among more than 500 available songs including 40 awesome songs from the team Just Dance by Ubisoft Entertainment.
All you need is a Smartphone, A TV connected with a Chromecast, and an internet connection. That's it! You can connect the app to the TV through the smartphone. Just hook up the Chromecast to TV and start grooving to the tunes with a smartphone as your DJ controller!
Available on Google Play | App Store
Alien Invaders Chromecast game(Arcade):
Alien Invaders Chromecast developed by TRapps city is a classic game like Space Invaders or other galaxy shooters we have played in the past. All you need to do is shoot aliens as they slowly descend towards your spacecraft clear the board before they reach the bottom of the stage. And while the gameplay is pretty basic and there is some lag in it, the most fun part comes when you hook it up to a bigger screen and join with your friends. It works as intended and is developed to be stable with Chromecast support. The game is free on both the android and ios app stores.
All you need is a Chromecast or Android TV to play this game on your phone or tablet. This multiplayer game lets you play with your friends and family up to six people and it's cross-platform independent.
Available on: Google Play | App Store 
Risk Global Domination(Board Games)
You can play RISK to experience the world of Classic Dominance like the Empire games we used to play in our Childhood. Defend your territories, draft troops, and launch attacks for the ultimate conquest against friends, family, and foes. You can also battle new opponents across the world by taking the battle online with Global Domination mode. After all, Who doesn't want to rule the world?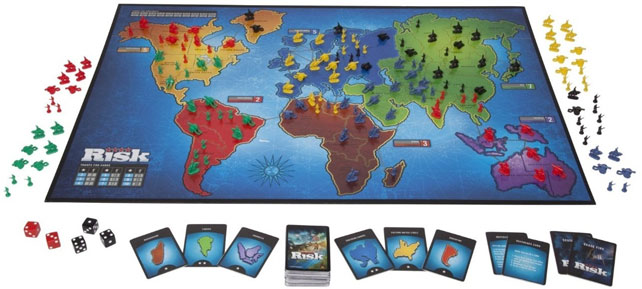 If you like board games then this is the perfect Chromecast game for you. The game is developed by SMG Studio and comes packed with awesome features like online multiplayer, spectator mode, and matchmaking with 40+ maps and a lot of DLC packs. Risk: Global domination allows you to easily add and challenge your friends. Hook it up to your TV and enjoy ruling the world on a bigger screen.
Available on Google Play | App Store
Deer Hunter(Action)
A popular point and shoot an action-adventure game that is popular among millennials would definitely be Deer Hunter by Glu Inc. Right from its inception in 2014, the game has evolved over various aspects. This game definitely aims to rival other AAA titles with advanced graphics through its better game engine and response times. The game is basically a hunter game where you disguised as a hunter, have to shoot the deer that tries to evade you every time.
Related: How to Change owner on Chromebook
The game's latest edition has improved with leaderboards and online rankings. You can compare yourself with strangers from around the globe and analyze your sniper skills. The game is a delight when hooked up to a TV with Chromecast. The precision of aim in a hunter game is very important and I am sure this game will be on the addictive list for the beginners.
Available on Google Play | App Store
Table Tennis Touch(Sports)
Sports games are fun and addictive at the same time. We will always try to match our opponent in stats and climb up the ladder for the ultimate trophy. One such addictive game is Table Tennis Touch developed by Yakuto. The game has Stunning graphics, enabling users to be glued to the screen all the time. It's intuitive swipe controls, high-speed gameplay, and multiple game modes have made Table Tennis Touch the world's #1 table tennis game. A dedicated Carrer mode with tournaments, ranks, and making us rising through the leagues is just icing on the cake. The game makes you work your way through Club, National and International events to become the table tennis World Champion.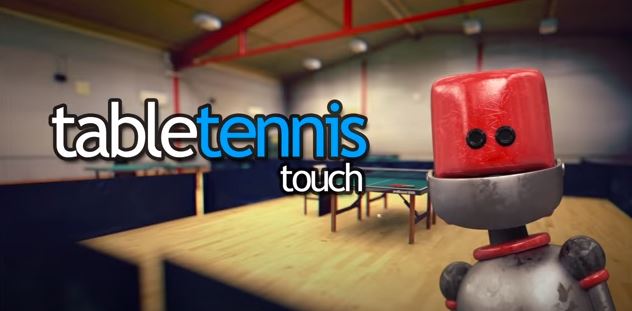 Related: Best Games for Chromecast
Other useful features include AI optimized opponents, Multiplayer mode where you can challenge strangers and your friends online, a quick mode where 12 ping pong challenge is given in a half-table, etc., The game will definitely be a delight if you hook up to a Smart TV using a Chromecast. Let us know about your experience.
Available on Google Play | App Store
Angry Birds Friends(Arcade)
Angry Birds Friends is a very well-known popular stress buster game. It has evolved from just catapulting birds to rock to a much more immersive tournament structure, making you compete against your friends and strangers as you ascend to higher levels. Multiple challenges are available, with rules and subsequent rewards, so that you can prove your skills.  Occasionally, there are Theme-based tournaments that take place at different points throughout the year as well, giving you a chance to earn special prizes.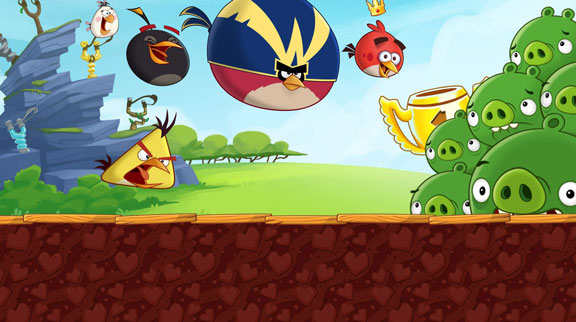 Rovio Entertainment's most ambitious game is definitely more addictive if projected to a bigger screen with the Chromecast. With multiple online modes available, you can definitely challenge your friends to victory, if you have an advantage of better visuals using a bigger screen. If you don't believe me, try it out yourself.
Available on Google Play |App Store
We hope you spend some exciting time in your home amidst a pandemic that's increasing our mental stress every day. Let us know how your gaming experience went in the comments below.