In this guide, we will know how to change the screen resolution of a Chromebook. Chromebooks are affordable notebooks that are suitable for students and business professionals. Now, if you have a new Chromebook with you may need to make a few changes to its settings before you plunge into the world of Chrome OS.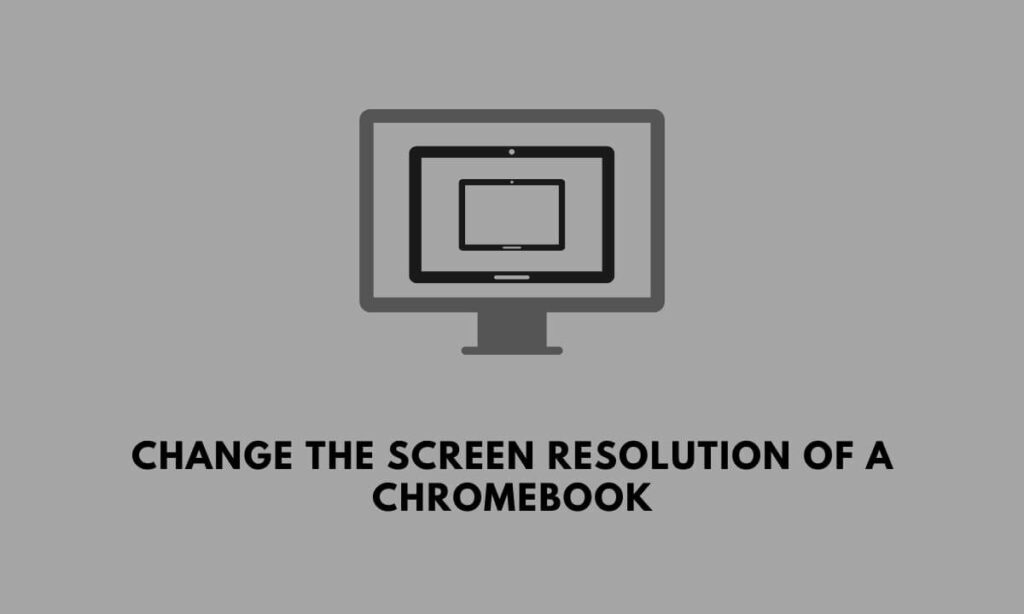 One of the primary aspects of personalization is changing the screen resolution of Chromebooks. These laptops running on Chrome OS usually have a lesser screen area. This is due to bigger bezels which are seen in the cheapest models of Chromebooks. Now, you can always change the screen resolution that fits your idea of visual perfection.
Best Ways to Change the Screen Resolution of a Chromebook
There are two ways by which you can change the screen resolution of a Chromebook. You can head to the Settings of your Chromebook unit and make the necessary changes to the display resolution. In the second method, you can utilize a keyboard shortcut to tweak the resolution.
Change the Screen Resolution of Chromebook from Chrome OS Settings
Here are the steps that you need to follow.
Open the Chromebook
Navigate to the gear icon in the bottom-right corner of the screen and click Settings.
In the "Search settings" function, type Display.
In the search results, you will see the option Display Settings. Click on it.
Select Resolution > Choose the Resolution as per your requirement.
Once you have completed making the changes, click Done.
Use Keyboard Shortcut to Change the Screen Resolution 
Today is the era of shortcuts and smart work. Thankfully, you can use some smart work for changing the screen resolution on the Chromebook by using an easy keyboard shortcut.
If you want to expand the screen resolution of the Chromebook, press "Ctrl" + "Shift" + "+" hotkeys.
Similarly, if you want to shrink the resolution of the display, press the hotkeys "Ctrl" + "Shift" + "–".
As you make the necessary changes by increasing or decreasing the resolution, you will be notified with a pop-up message at the bottom of the screen. It will say "Screen Resolution on Your Chromebook was Changed".
That's a wrap for this guide on how to change the screen resolution of a Chromebook. Go for this if you think the default resolution is not allowing you to view the screen content comfortably. Instead of sticking to a resolution that causes discomfort in your eyes, change it to a suitable format.