The Phone Hub feature on Chromebook allows you to receive notifications from your phone. In the latest Google I/O  keynote, it has been revealed that the Chromebook Phone Hub can now stream message apps.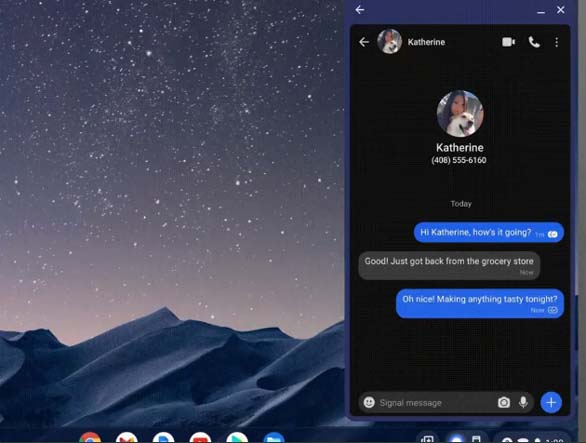 In simple words, you do not have to open your phone to see or respond to a new message notification. If you have the Chromebook with you, the message will appear right on the screen. Click on the message notification to view it or respond if it's urgent.
Google on its Twitter handle shared about this feature update to Chromebook. Check out the short GIF below to see a demo of how to check a new message on the Phone hub.
Check your texts from the comfort of your computer. This fall, Phone Hub will stream your phone's messaging apps to your Chromebook — so you can get notifications, respond to messages, view conversation history and more. #GoogleIO pic.twitter.com/TcGBMuRwJk

— Google (@Google) May 11, 2022
Facebook Messenger already has this feature. A lot of people that prefer instant messaging use WhatsApp both on their phones and PC. For other messaging apps, if you do not wish to use the web app, streaming the messages through Phone Hub is the way to go.
If you have a Chromebook, having this feature for the Messages app along with other similar apps just provides you with more choices to send and receive your messages. Though Google has revealed this new feature for Chromebook, the exact timeline of the rollout is yet to be ascertained. We can expect it to be available later this year.
To use this new feature you must ensure that you have enabled the phone hub on your Chromebook.
Go to the Settings on Chromebook.
Find your way to Connected Devices.
If your phone is connected to the chrome OS notebook it will be listed under Connected Devices.
Click the small arrow to reveal the option Phone Hub. Click on the toggle to enable it.