Definitive Technology launched two new Soundbars with Google Chromecast support built-in. One is Definitive Technology's Studio Slim and the high-end variant is Studio Advance. The Studio Slim Soundbar is priced at $899 which is now at discount and available to buy for just $799. Whereas Studio Advance soundbar is priced at $1,299. Both the soundbars are packed with Built-in Google Assistant app through which you can control your music.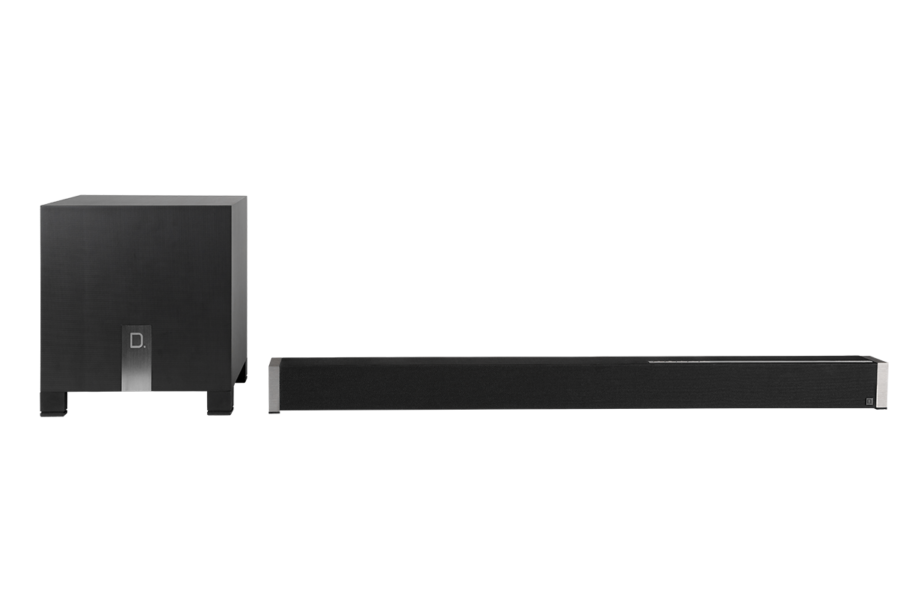 In Studio Slim Definitive Technology placed transducers in it which is packed with dedicated amplifiers. The soundbar is also packed with 1-inch aluminum dome tweeters. Studio Slim soundbar has 1.75-inch tall design with HDMI ARC and it also comes with 8-inch Sub-woofer in tow. Through which the soundbar is able to produce a crisp and clean sound.
You can also adjust the music with different EQ modes. Studio Slim soundbar EQ mode includes Movies, Music and Night. Other than this, users can also customize EQ Mode according to their need.
As both the soundbars have built-in Chromecast through which we can use many apps like Spotify, Google Music, Youtube music, Pandora, etc. With the help of Chromecast, you can connect to another Chromecast speaker in the house. Now, you can setup you speakers as Home Audio system by using voice commands to operate music.
The main difference between Definitive Technology Studio Advance and Studio Slim soundbars is written bellow.
Studio Advance- It comes with

5.1 Channel support with 9 speakers. 

Studio Slim- It comes with 3.1 channel support with 7 speakers.
If you wanna buy any of these soundbars, you can follow the respective links below. However, you can also buy these soundbars from Definitive Technology official website.
Buy Studio Slim Soundbar | Studio Advance Soundbar on Amazon.