To better facilitate the Fire TV users across the globe, Amazon is on the verge to roll out a new Fire TV UI with several new advancements and tweaks. The new Fire TV UI will roll out to all the new and old Fire TV devices such as – Fire TV Stick, TV Stick Lite, Fire TV Cube, and TV Stick 4K. Moreover, the standalone TVs running on Fire TV OS will also receive the new update later this year.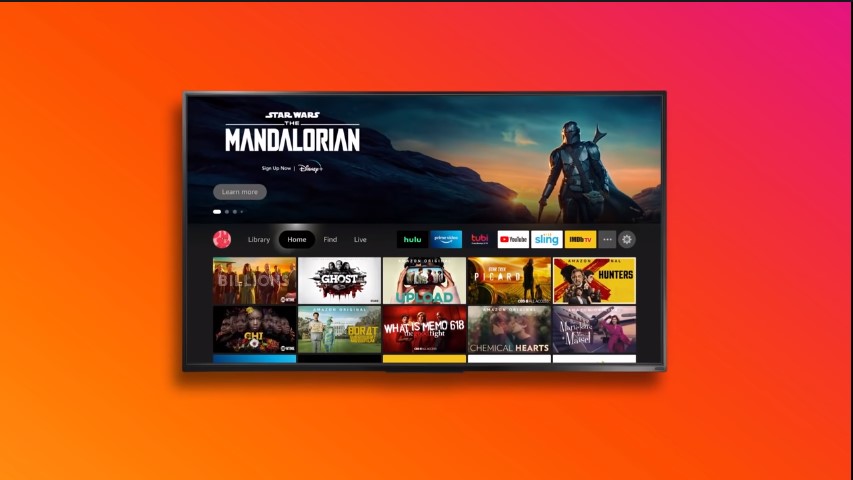 There are several changes in the new Fire TV UI which enable users to easily access content and even improves the visibility of OTT apps on the Home Screen. It even brings profile creation for up to six members while showing separate recommendations, history, library, and other information. We have listed all the important features of the new UI below.
New Fire TV UI Features
Revamped Home Screen – The new UI brings a fully renovated Home Screen which enables easy access to favorite content. The top side of the display shows big banners of recommended content while the bottom part is adjusted with the traditional tile layout.
New Navigation Menu – The new navigation menu further enhances accessibility to a library, live content, and other favorite apps. It is more centrally located and enhances productivity.
Find Tab – Finding new content is quite a difficult task for big screen users. The new 'Find Tab' will automates the process of finding useful content from movies, TV shows, free content, sports, and other sources. The service will pull content from different sources and will accumulate all of them into the 'Find Tab'.
Personalized Profiles – This is the major addition to the Fire TV UI which enables the users to create a separate profile. It will be quite helpful for big families as different profiles will bring personalized recommendations for each user. It supports up to six profiles at a time.
The update will soon start rolling out to the Fire TV Stick, Fire TV Stick 4K, Fire TV Cube, and other Fire TV OS powered devices. The users will get a notification once the update arrives on the device.
(via)