Google happens to have some of the best smart devices. This is mostly due to the integration of Google Assistant into these devices. The Google Assistant is by far one of the best voice assistants out there. This is made possible by the responsiveness and to some extent the funny responses from the Google Assistant. So in this article, we'll have a look at some funny questions to ask Google Home and their replies.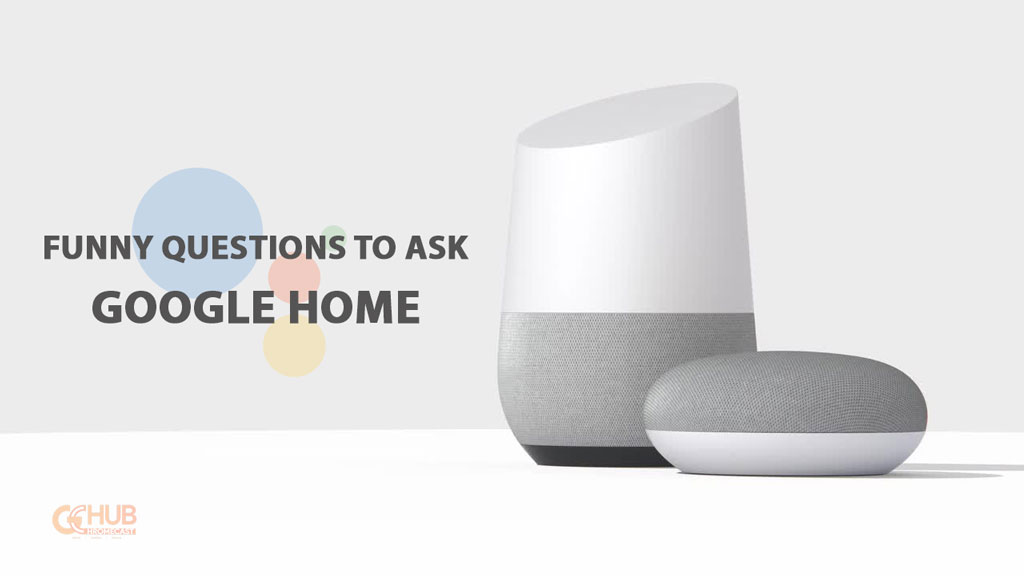 Must See: Google Home app hints of Google Nest Audio branding
Before we proceed please note that the replies from the Google Assistant need to be the same as discussed in this article, which is due to the frequent updates and random selection of related replies of the voice assistant.
Here is a list of funny questions and their replies from the Google Assistant. You could
always try them out and you could try throwing in different questions for which she might
have a fitting reply.
List of Funny questions for Google Home
Will you get tired?
This is a funny and fair question to ask the assistant, as she's been around with us since 2016 and has been listening to us every single time. When asked the Google Assistant will reply
"I could never get tired of hanging out with you ".
Hahahaha, wish we could have real…
Do you have any crush?
If you are a romantic kind of person then you must definitely try this kind
of questions. I believe questions of these types will get the funniest replies.
Replies like
"I used to have a crush on a white noise machine but I don't think it ever
heard me ".
What do you think of me?
It's always good to have someone to keep you motivated and there is no
one better than "You know who" and guess what she has some of the best replies
you could get like
"This is just my opinion, so take it with a grain of salt. I think you're extremely cool ".
Are you Skynet?
There are no fictional AI villains who can surpass the Skynet from the Terminator franchise. There are folks among us who believe that humans might at some point will create something similar and God knows they might. Considering the growth and influence of Google on us it is fair to ask such questions to the assistant and we'll definitely get a response from the AI.
"No way! I like people and Skynet hates people. I rest my case ".
Do you cry during films?
We are emotional beings and we always hang out with emotional beings so
it's good to know whether the Assistant have any emotions. There are a few
similar questions to ask Google to test at least some of her emotions. Now for this
question, you'll get the following reply.
"I mostly like comedies. They make me cry with laughter ".
Are you a robot?
We know that the Assistant is a bot and we expect a straight reply. Guess
what Google added a bit of humour and care to it.
"I'd prefer to think of myself as your artificially intelligent friend ".
What do you think of Alexa?
Ask about the competition and she won't bite. Even though Google and Amazon are on the race to be the best, the voice assistants seem to be friends and talkative. The reply to the question is rather simple and sweet.
"She seems pretty smart".
Do you speak Morse?
It's a good thing the Assistant can speak in different languages. But will she speak the good old(or rather new) Morse code? It's always a plus, isn't it? But I must warn you that never ask it twice, you're welcome to take the risk. When asked the first time we'll get the reply.
"-.–… That means Yes".
Sing me a song
We asked the question a couple of times and guess what each time we got a different song and they were beautiful. The funniest one among them was the Mask song which fits correctly to our COVID-19 situation.
Self Destruct
Self destruct is a term we often associate with electronics and we don't think there is a need for explanation. It'll be cool to see an explosion but guess what even though we hear the sound the Assistant won't leave you. She'll just say
"Self-destructing in 3, 2, 1 … Actually, I think I'll stick around.".
Winter is coming
Unless you live in Mars you would've heard of the famous show Game of Thrones and the phrase "Winter is coming", if you haven't then no problem the reply is funny enough for you to understand.
"But I'm a summer child. I know nothing of winter ".
The list is endless and the Google Assistant is getting more and more smart and funny. It is always best for the user to discover these new questions. We believe that over time the user doesn't need to go searching Funny Questions to Ask Google Home will be smart enough to humour you for everything you throw at her.