Audio technology has changed a lot in the past few years. The speakers have gone from analog to digital and now use fiber optics to transfer signals across different speakers. Many decades have passed but still many users have old analog or digital speakers. Users can make those snacky and big speakers smart once again with the help of just a Bluetooth Audio Receiver and Google Home/Nest devices.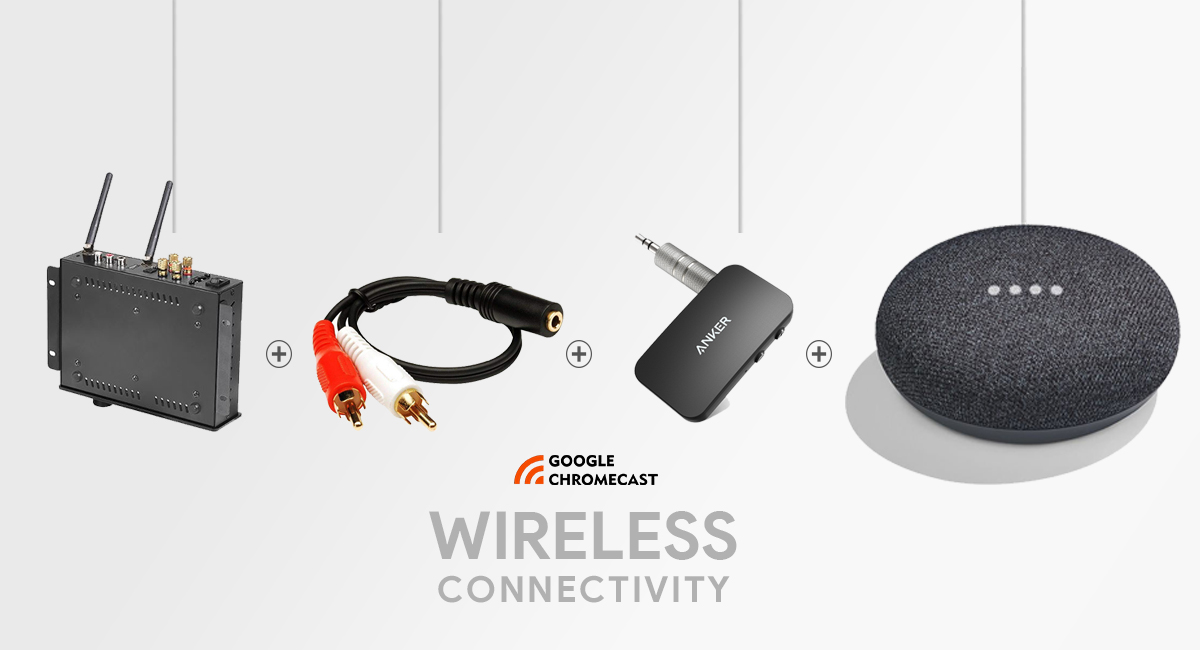 Google has recently enabled a facility to connect Bluetooth speakers wirelessly using one-to-one Bluetooth connectivity. In our guide connecting old speakers wireless with Google Home devices, the user needs to buy certain things.
Prerequisites:
Bluetooth Adapter
Google Home Mini
Working WiFi Network
A Google Account 🙂
RCA to 3.5mm cable.
Steps to connect old speakers wirelessly with Home Mini
Carefully follow each step, otherwise, it may fail the connectivity.
Connect and Setup Google Home Mini with your Google Account and the Wifi Network.
Switch on the power supply to old speakers or amplifies.
Connect the RCA to a 3.5mm cable with Bluetooth Reciever.
Switch on Bluetooth Receiver and enable its pairing mode.
Now head over to the Google Home app and select the Google Home device.
Tap on the Settings icon in the top right corner.
Select Paired Bluetooth Devices>Default Music Speaker>Paid Bluetooth Speaker.
Now, the Home Mini will scan for the Bluetooth device, select the connected Bluetooth Reciever and press Done.
Set Default Music Speaker for music and audio to the recently paired Bluetooth Receiver.
You will now be able to play music using voice commands on Google Home. The output will be delivered on the selected Bluetooth Receiver.
You have successfully connected!
This is an easy way to convert your old speaker into a wireless stereo using Bluetooth Receiver and Google Home. If you have any issues or queries, then do let us know via the comments below.