Were you planning to buy Nest Hub from Google? We think this might be the right time to buy the last-gen Google Nest Hub. The 1st Gen Google Nest Hub has fallen to an all-time low price of just $40. That's $50 off for a $90 product. Even though we're looking at the last-gen Google Nest Hub, the latest iteration of the product doesn't come with a significant bump in performance or features. So we believe this deal is worth every penny for a product that still holds up well even today.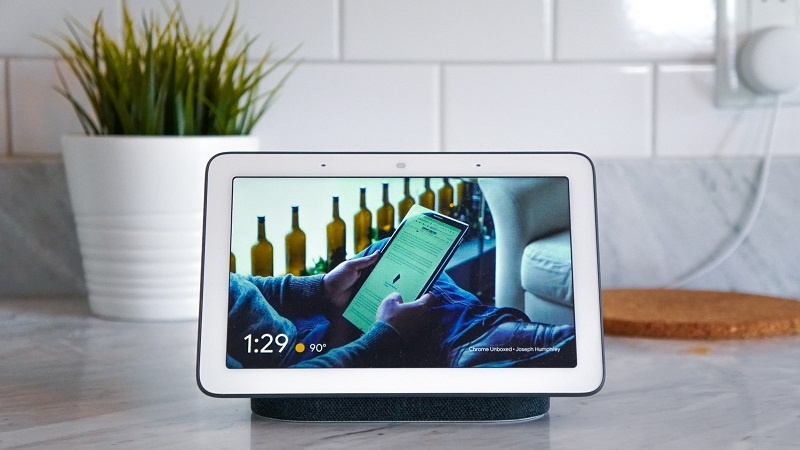 Last-gen Google Nest Hub features a 7-inch display (also doubles as a touchscreen) with a fabric-wrapped base. The device could do all the usual Assistant features like Smart home control, video/audio streaming, cooking instructions, news, etc. As for connectivity, you could hook it up to a Wi-Fi network for internet access. Also, the inbuilt Bluetooth will come in handy if you ever feel the need for a better speaker.
Get the Google Nest Hub for an all-time low price.
You can now get the 1st Gen Nest Hub Smart Speaker from Lowes.com, and the offer is valid till the end of October. The $90 product is listed for $39.99 at Lowes, and you could bring it down another $2 if you have the Advantage Card from Lowes. But if you're on a tight budget and don't care too much about that 7-inch display, we recommend that you get the 2nd Gen Google Nest Mini from Adorama.com. Adorama is now selling the $49 Google Nest Mini for just $24.99. Amazon has its Echo Dot, and the Google Nest Mini from Google is the cheapest way to get into the Google Smart home ecosystem.
Unlike Alexa and Siri, Google Assistant is a lot more fun and feels more like a human. Don't get us wrong, Alexa and Siri are excellent voice assistants, but they still have miles to cover to catch up with Google. So we believe this might be the right time to buy any of those devices as it could also get you one or two burgers for that extra $50.