Google Pixel is the closest device to a pure Android experience unless you plan to use it without Google services. Even though every OEM in the market is beta testing the operating system, we truly missed a pure Android experience. After the long wait since its announcement in I/O 2021, the Google Pixel devices are finally getting Android 12. Here are some of the top features of Android 12 for the Pixel devices.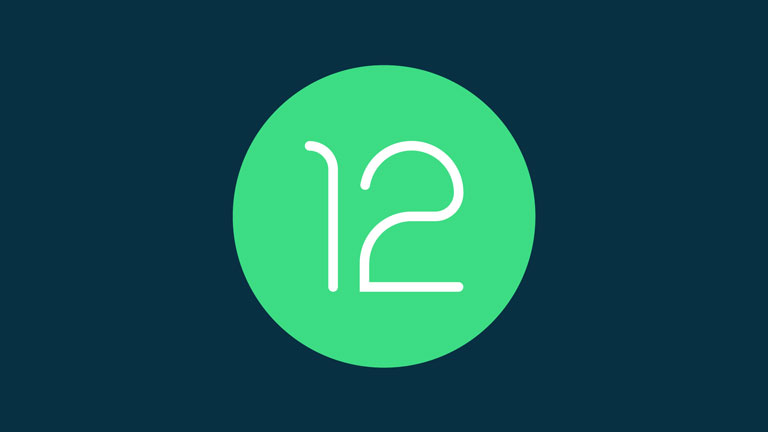 What's makes Android 12 different is the heap in features and UI changes Android is getting after a long wait. When they unveiled Android 12 back in February, Google heavily focused on the upcoming features and changes to the operating system. It seems Google's new Material You design is replacing its predecessor at a much faster pace. Software developers have already started shifting their focus to the new Material You design.
Like always, the update is first coming to Google's Pixel lineup. If you own a Pixel device from the Pixel 3 lineup, you're eligible for receiving Android 12. Google seems to have had quite an enormous amount of time to improve the overall User Experience on Android 12. Because apart from a plethora of UI improvements, there isn't much to say about the new Android 12. Yes, there are performance and security improvements, but those are just features from Apple or other OEMs like Samsung. Google could've added these features to previous generations of Android with ease. So here are the features and improvements that come with Android 12. 
Android 12: Features & Improvements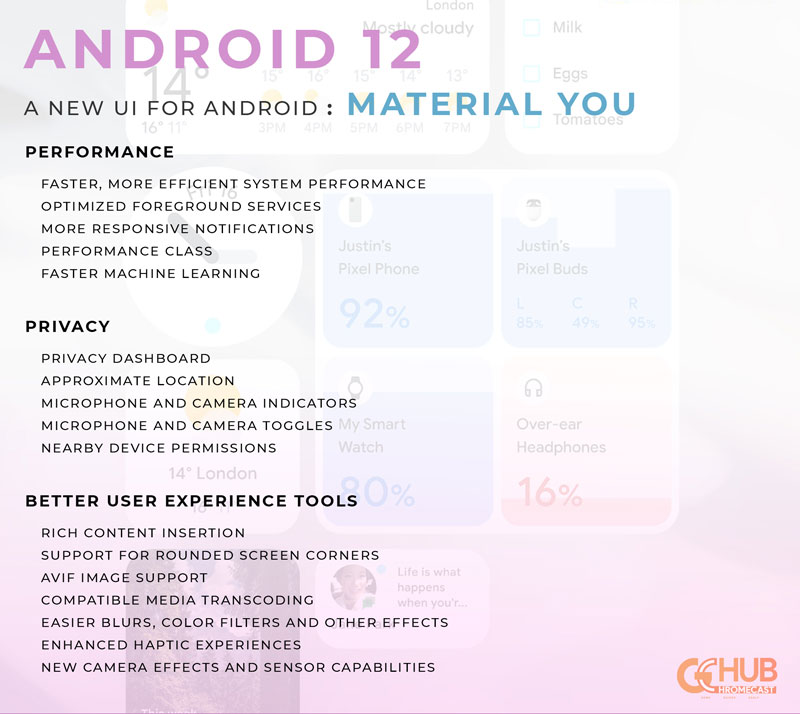 Improvements to the UI & UX
As we said, Android 12 focuses on UI and UX improvements. This can be spotted right from the lock screen. The digital clock we see on the lock screen has been enlarged and arranged the way we see it on a Samsung device. Other UI changes include the updated notification panel. The notifications are more organized and easy to spot. 
Another UI improvement can be found in Quick Settings. Google has significantly enlarged the icons in the menu. These icons also have the shape of a rounded rectangle with a larger fillet. This design improves the overall look and, more importantly, accessibility in Android 12. Also, the color of the Quick Settings menu will change depending on your applied wallpaper. 
Simplicity and minimalism are another design concern for Android 12. Everything the user sees and interacts with is much cleaner, focused, and easy to use. The overall UI also feels more responsive. Google said they've managed to bump up the animations without compromising system resources. To put it simply, Android 12's UI is all about larger icons, minimalism, and accessibility. 
Google also said that every person's Android 12 device will look different due to the level of customization a user can do with the new operating system. Users could choose a wallpaper and make the colors match it down to the icons. Users also get to customize the widgets to better suit their moods. 
Edit screenshots and images on the fly
Another useful feature of Android 12 is the ability to edit images/screenshots with minimal effort. You can edit a screenshot right after you capture it. You could also edit photos just before you share them through an app. 
Privacy dashboard
The new Privacy Dashboard is an addition to Android 12. It'll keep the user updated on the permissions that have been accessed by apps. Users could also choose to give an app access to an approximate location rather than a precise one. Android 12 also comes with quick on/off toggles in the quick shade menu that helps the user disable the mic, location, and camera. A feature that was long requested by many Android users. 
Performance and security improvements
Previous versions of Android devices have been struggling from a performance perspective. Google said they've managed to improve the way the OS allocates and manages resources to apps. In the future, Android 12 users might receive an update that will hibernate apps that haven't been used for an extended period. This way, the user will be able to save precious disk space and other resources. A similar feature is already available on iOS. Apple users could even uninstall apps without losing the data. 
Android 12 users could also update their Android device from the Google Play Store like any other app. However, this feature won't be available anytime soon. Pixel line of smartphones is an ideal choice as these devices often give us the vanilla experience of the Android operating system.
Android 12 and the new Material You design seems promising on the surface. We wonder how well it turns out in the real world. Especially in times when Android/iOS users have started questioning the security of their data with them.