There is nothing as hard as finding a remote that was left on the couch 2 minutes ago. Android TVs and Google TV are no exception since these devices require a remote to function properly. But most are unaware that there was an Android TV Remote app that Google shelved long ago. The decision came in as users at that time preferred a remote controller. But that is no longer the case, and it seems the brand has finally heard its users as the Google TV app gets an in-app Android TV remote.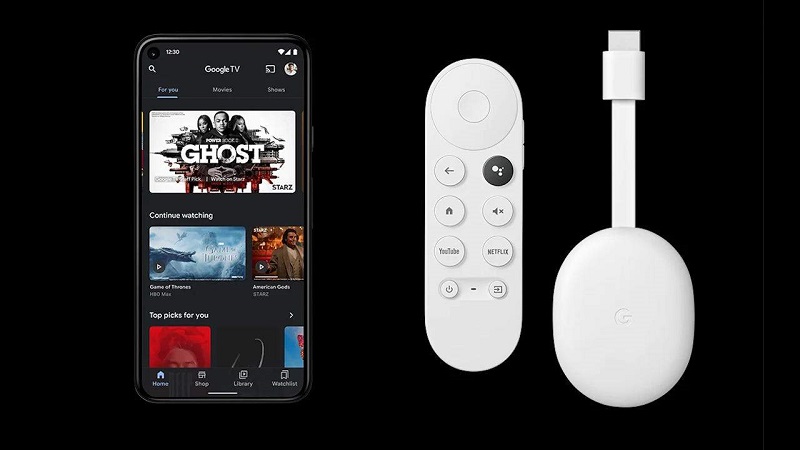 With the newly added remote, the user will be able to control the Chromecast with Google TV. Users can also control devices that run on the Android TV OS using the newly added in-app remote. To spice things up further, Google is expanding the Google TV app to 14 more countries.
The new Google TV in-app remote
The newly added in-app remote offers basic controls to the user. It includes navigation controls, home and back buttons, an option to trigger the Google Assistant, volume adjustment. Google also said that this new method retains the ability to switch on your TV. The user can also choose between a swipe and D-Pad control for navigation. Android 11 and Android 12 users will get a TV Remote option in the quick settings for faster access. Another advantage of the update will be the ability to use a proper keyboard from an Android device. 
We don't know how to pair an Android device with a Google TV/Android TV device. But the first screenshot above might mean we have to pair the devices over Wi-Fi. Also, this new feature won't be reaching iOS users anytime soon. A similar feature is already available in competing brands like Roku, and Google's decision sure came in a little late.
Google also said that the Google TV app, which came in as a replacement for their Play Movies & TV experience, is expanding to 14 new countries listed below.
| | |
| --- | --- |
| Australia | Austria |
| Belgium | Canada |
| France | Germany |
| India | Ireland |
| Italy | Japan |
| Mexico | Spain |
| Switzerland | UK |
Again this was forced by competing streaming platforms. Most of them have already expanded to other countries. It includes HBO Max, AMC+, etc. We believe this new update for the Google TV app on Android will be well received by many as they've requested it for quite a while now.