Keeping any electronic gadget updated to the latest version is always the priority for most among us. Still, many of us don't ask the version of Android that's running on the TV on display. Even Chromecast with Google is running on Android 10, which is two generations behind. OEMs also won't work on keeping these TVs up to date, and Google is no different. The good news is you can get the Android 11 update for your Chromecast with Google TV, but it comes with a catch.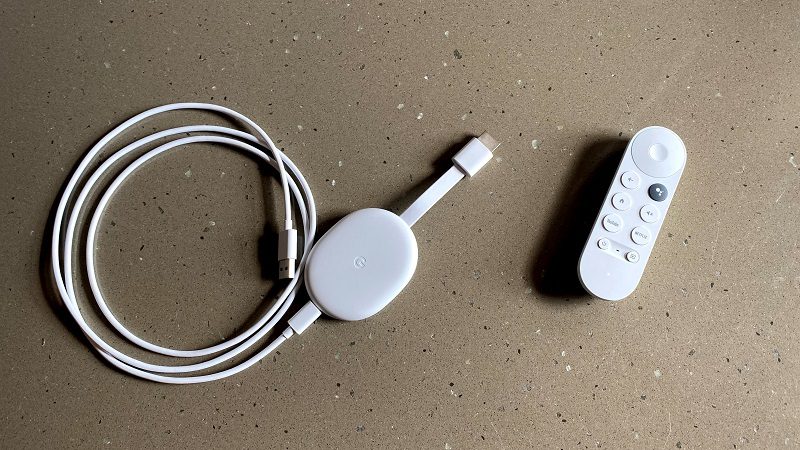 As we said, OEMs are lazy when it comes to providing software upgrades to smart TVs and other streaming devices. This is likely due to the reason that users won't care too much about the underlying software. At least as long as it is easy to use and free of any compromising bugs. TV users might also not appreciate sudden changes in the UI or the overall UX.
Android 11 for Chromecast with Google TV
Remember that catch we said earlier, the Android 11 update for Chromecast with Google TV is not official. The said update for the dongle is an unofficial LineageOS 18.1 port which comes with its own tradeoffs. In a previous guide, we discussed how a user can unlock the bootloader of their Chromecast with Google TV device. The Android 11 port is a follow up to that. As we said in the guide, the bootloader can only be unlocked on a dongle built before December 2020. The same applies to the Android 11 port. We won't be going into detail on how it can be done, but feel free to follow this guide. 
We highly recommend that you not try it unless you know what you're doing. As we said, the upgrade comes with its own tradeoffs. This includes the inability to install Netflix, loss of SafetyNet support and quite a few bugs for you to deal with. One must also understand the risk of bricking the dongle by installing unofficial software of an already unofficial service like LineageOS. 
You can find the build here if you need them. It should be noted that the upgrade doesn't bring any big add-ons or UI/UX changes compared to the stock ROM of the device. Also, ensure your Chromecast with Google TV was built before December 2020, or you might lose some time and effort.