Android TV revolutionized the way we think of home cinema. Google took it a step further with their Chromecast and Google TV devices. Thanks to the transformation from regular TV to Smart TV, many of us could binge-watch shows on Netflix or any other streaming service in these COVID times. Still, many are concerned about the pricing of these services. To be honest, these services might feel a bit overpriced compared to traditional television. It seems things are about to change as Google TV and Chromecast users will get free streaming TV channels.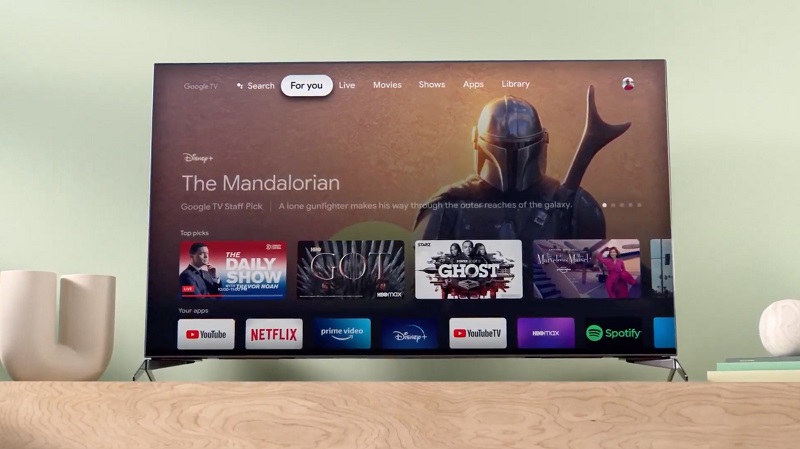 According to Protocol, Google has been talking with companies that distribute FAST (short for free, ad-supported streaming TV) channels. The tech giant needs these companies to add these FAST channels to their streaming devices and TVs running on Google TV.
Google TV to offer free FAST streaming
As you probably would've guessed, this isn't new in the Smart TV realm as competing brands like Samsung and LG have already added free streaming channels to their platforms. Decisions like this would help these brands boost sales and possibly wipe cable TV for good. Roku, yet another popular streaming platform, managed to add over 200 free channels to its platform. Other streaming platforms like Amazon and Vizio has already joined the league. Google very well knows the consequences of skipping the party, so they might have thought of doing the same.
Streaming services like AMC Networks was fast enough to know the benefits of adding FAST channels to their service. The service now has multiple FAST channels. One dedicated to popular series The Walking Dead and another for IFC comedies like Portlandia.
Demand for free streaming channels has been increasing rapidly for quite a while now. Even though Google might not announce it till early 2022, free streaming channels could be launched on Google TV next month. This business model won't be new for a company like Google that relies heavily on ad revenue. Owners of Google TV enabled devices could likely browse these free FAST channels through a dedicated live TV menu.