The ferocity of COVID-19 is far from reaching its peak and everyone is feeling the stress already. To add fuel to the fire, the internet services have taken a big hit due to this situation. To reduce this stress, Google has said that it will reduce the internet usage of all Google Chromecast devices and Nest Smart displays.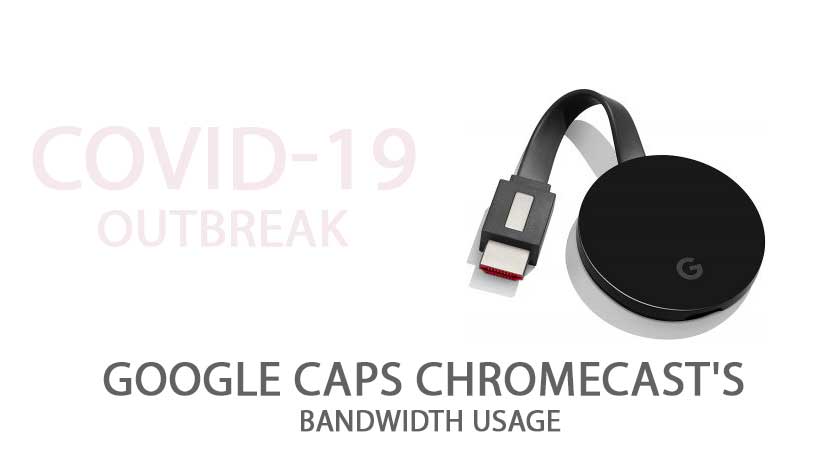 In an announcement made last week, Google said that it will be reducing the photo, and video quality of Chromecasts, and associated Smart displays. Google hopes this move will temporarily help save a bit of bandwidth and reduce the stress on the local area connections. The update that has already started rolling out, will change the slideshow speed for Ambient Mode and reduce the resolution of the images in the slideshows. Google has affirmed that this change will not be noticeable by many but said that this will improve the overall network speed in your local area.
However, it is not clear how much bandwidth will be saved by this but something is always better than nothing. Also, unlike Nest, it doesn't explain whether you can manually change the settings or not. There is a setting for slideshow speed, spanning from every 5 seconds to 10 minutes in the Chromecast, but the image quality setting is not available.
The impact on bandwidth consumption by Chromecast is uncertain since it just casts the contents onto the screen and does not stream the contents most of the time. But a report by Android Police revealed that the smart displays used around 200MB/day while set to rotate images every minute in an idle state. However, reducing the frequency to five minutes dropped the usage to 50MB/day. Hence the total reduced usage in bandwidth seems to be significant considering millions of Chromecast operating worldwide.
Related: Next-Generation Google Chromecast Ultra might receive a remote
This announcement comes following Google's statement about reducing the quality of Nest Smart displays and capping the YouTube videos in smartphones to 480p a while back. Google has also assured that all the changes will be reversed once the situation becomes normal. Nevertheless, this is a great move by Google when Internet services are facing a lot of stress around the globe.
(source)