Google I/O 2021 started with a short clip compiling previous events, and we believe there was a reason. To put it simply, Google I/O 2021 kept on giving more and more promises that they'll definitely deliver soon. As before, Sundar Pichai kicked off the event with the familiar phrase "Building a more helpful Google for everyone". And all we could find throughout the event was subtle but promising improvements and innovations.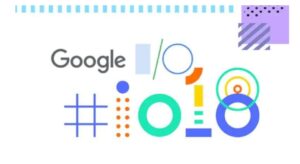 Must See: Google I/O 2021 Live Stream
So let's have a look at some of the key moments of the event. We'll also see how this will influence the future of the company.
We'll start with the most promising of the event, Android 12. And yes, it looks marginally different this time. Let's see what Android 12 paired with the new "Material You" design can do.
Android 12 & Material You
Android has been following an almost similar material design for the last couple of editions. This is about to change with the new Material You design. As Google claims, it would give your device a more personalized User Experience.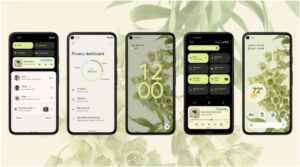 The Material You design lets a user customize the device in a whole new way (yeah, in better ways than a custom ROM). We're also getting better privacy and security updates along with the Material You design. The user can now control app permissions for resources on a global level. By global, we mean a global setting to manage everything.
There is also this one ring to rule them all concept introduced by Google. A new feature puts your smartphone in the centre of everything, from controlling the TV to using it as a car key.
Chromebook integration will also be receiving some improvements including, the ability to unlock your Chromebook using your phone. We didn't get a look at a new Pixel device. But Google did confirm that we'll be seeing one in the coming fall.
Android 12 beta will be opened to 11 devices including, Google Pixel, OnePlus and Xiaomi. Even though we didn't get exact model numbers or names of these devices.
Google Maps
The famous Google Maps will receive two major updates along with other AI and AR improvements. One of them is called Eco-friendly routes, which suggest you routes that can help you save some pennies and the, more importantly, nature.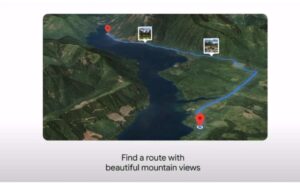 The other one is named Safer routing. As the name indicates, Safer routing will recommend you safer roads. These routes are decided by considering various factors like roads, weather and traffic conditions. Google claims this could help prevent the user from making an emergency brake (which they definitely will). Google also said that they've added over 150,000 kilometers of bike lanes in the last year alone.
Google Classroom, Workspace and Meet
Google Classroom is a new way of learning that encourages students to use technology. And Google gave statistics that Chromebooks are the no.1 choice for K-12 education. The CEO also mentioned how they're working with local governments to enhance the quality of learning.
Google Workspace is receiving a new tool named Smart Canvas. It's meant for workforces and teams to better improve productivity. To put it simply, it is Slack from Google. But since it is a Google product, it could work better with other Workspace tools such as the Docs or Slides.
Something even more interesting is the ability to host a video conference right within the app. Paired with Google's assisted writing capabilities, we expect Smart Canvas will do wonders within the team.
Google Meet will receive some noticeable improvements, including a Companion mode, AI-powered noise cancellation, better camera zoom and lighting and last but not the least, customized views. The last one lets the user make the meeting more involving and focused.
Google Search & LaMDA
Google search is an ever-improving service from Google. And we should thank ourselves for our feedback that made the service grow, unlike anything. Translation and Google Lens are receiving uplifts in the AI department. They make use of technologies like AR to make the experience more immersive.
LaMDA is a new language model from Google that can talk. It can narrate replies and understand complex conversations. We even doubted that the lady on the other side was talking to an actual human. The interaction felt natural and is an appreciation for the extend Google has reached in AI. But they did mention in the end that the service is far from a finished product.
TPUV4 and Supercomputing
Google heavily relies on supercomputers, and it is logical for them to design them. Tensor Processing Units (TPU) are Application Specific Integrated Circuits (ASIC) that can handle specific task much faster. The new TPUV4 from Google is two times faster than its predecessor. Google also claimed that 4K (4096) of these TPUs can outperform  roughly 10 million personal computers. This could mean a whole new era of supercomputing, and Google doesn't seem to stop there.
The team of researchers and engineers at Google are working hard on delivering a Quantum Computer that could perform to its full potential.
Google Photos
Google Photos doesn't seem to be benefitting much this time. There are improvements with the existing Cinematic Photos feature. Google introduced a new feature named Little Patterns. It will help the user find photos more quickly. Google made it clear that they won't be using any personal information for ads.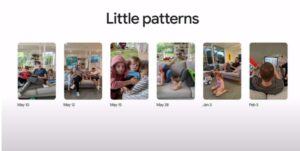 So yeah, your clicks and videos are safe with them. The locked folder is a sweet new addition to Google Photos.
Privacy & Security
This is a place where many would find it hard to maintain a healthy relationship with Google. Well, things are about to change as Google brings more transparency to the policies. User's data will now be private in the hands of Google than it was ever before.
The Auto-Delete feature has some drastic improvements. And Google also mentioned they've added a dedicated button to delete the recent history.
That being said, we hope that covers up the entire Google I/O 2021 and the promises made by Google. Let us know in the comments what you think of it.
Also Read: How to Remap buttons of Chromecast with Google TV Remote Controller