Google is officially coming back with its annual developer conference I/O 2021. It is to begin on May 18 and will continue until May 20 via a virtual event.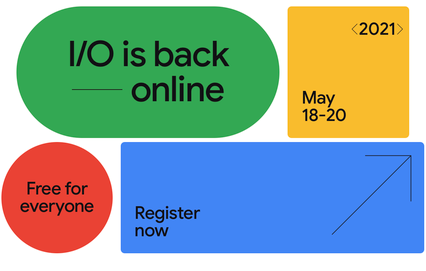 Must see: Google Chromecast 2 may be launched in Google I/O 2015
Google had to cancel the I/O event last year due to the Covid-19 pandemic. The company is finally coming back after a year with the Google I/O developer conference. Reports say that this time the event will be much bigger and better than it was ever before. Interestingly, the company is providing this event for free for everyone.
Events and Announcements of Google I/O 2021
The company at I/O 2021 will allow developers and enthusiasts to take part in thoughtful discussions, and learn from Google experts. It will also give an insight into its latest products through "workshops, Ask Me Anything Sessions (AMAs), personalized content, live Q&A during Sessions, chat in I/O Adventure, developer profile badges, and more."
On the opening day of the event, the company will talk about its hardware and software. According to the reports, the tech giant may announce the launch of Pixel 5a at the event. It was to launch along with Pixel 4a in 2020 but was delayed due to the pandemic.
Also, rumours say that the tech giant is working on its own Pixel silicon which may launch alongside Pixel 6. The company could also talk about these things on the I/O 2021 platform. Google could also talk about the next major Android 12 update and provide a clear picture of its launch.
Apple is also planning to host its WWDC 2021 virtual event, starting from June 7 this year. We expect many important announcements from Google at the virtual event of the I/O developer conference of 2021.
Related: Google Meet extends 24 hours of free video calls till June