Google has introduced a new feature Nudges on the latest build of Google Messages. It will remind users to reply to a conversation. The version update to the beta build 10.8.260 of the Messages app brings this new feature.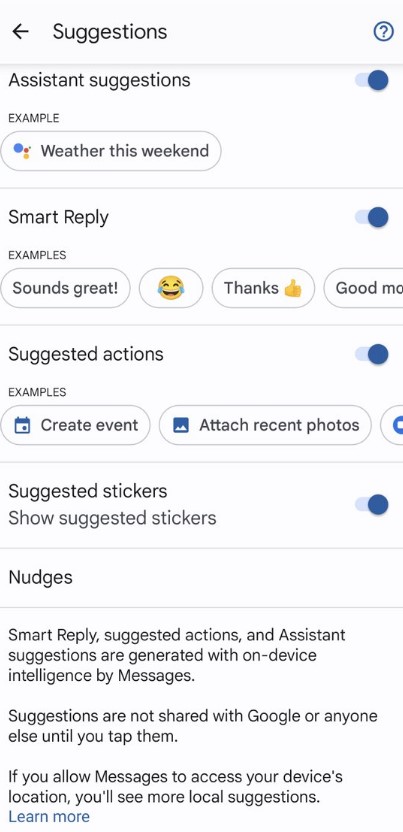 Interestingly, users on v10.6.240 are also able to use the Nudges feature. Back in September this year, Google was testing this feature out with beta users. Now, the general userbase will also get to use the Nudges to get notifications for important conversations.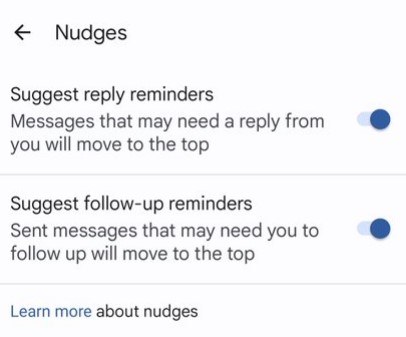 You can open Settings in Messages and navigate to Suggestions. Under that, you should find the option Nudges. It offers two options "Suggest reply reminders" and "Suggest follow-up reminders".
The former will notify you regarding messages which may require a reply from your end. Enabling follow-up reminders will let you know of messages which may have missed your attention.
If you are already a beta user of Google Messages, then you may be having the feature on your device. Otherwise, you can sign up here to become a beta user of the Messages application. As it is a server-side update the rollout will be gradual. In the coming days, all users should be able to receive the Google Messages update to version 10.8.260.
Also, if you can trust third-party APKs then try out the 10.8.260 build of the Messages app from APK Mirror. Ensure to allow installation of APKs of unknown origin on your Android device.