Google is the major competitor in the TV market giving tough competition to devices like Roku and Amazon Fire TV Stick. Google TV, the TV interface by Google for Chromecast and Android TVs is making major attempts to grab the entire TV market. Last year in November, Google announced a new feature known as proactive personal results. This feature was made for the Ambient Mode on Google TV. Ambient Mode is a feature that displays images from libraries as screen savers on the TV.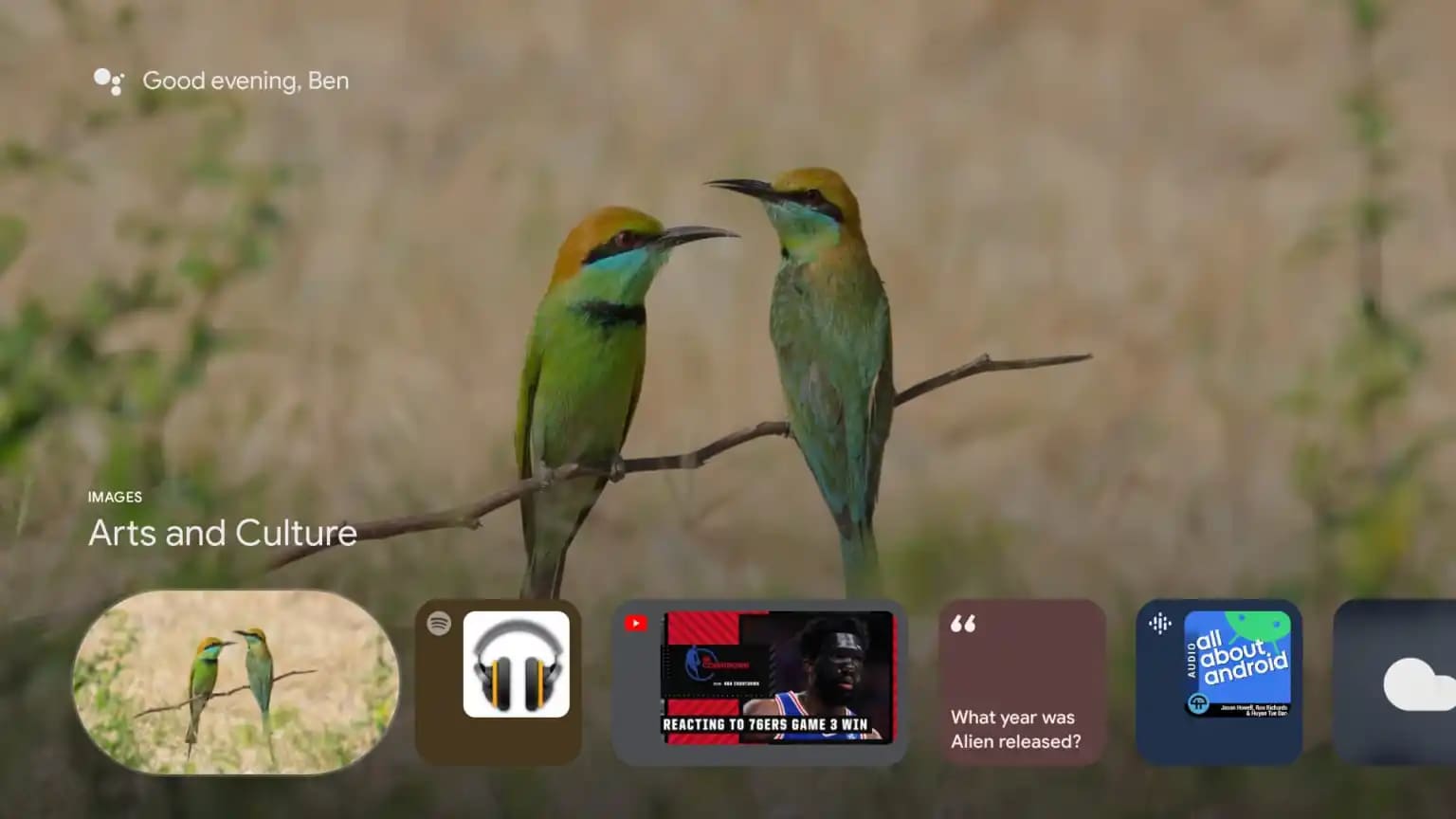 With the arrival of proactive personal results, the Ambient Mode is now changed for the better as it includes cards at the bottom of the display. These cards include Music from apps like Spotify, Youtube Video, podcasts from Google Podcasts, Google Assistant, and weather. Other information like news and sports are also available on the cards.
The feature was first reported by 9TO5Google on the Mecool KD3. According to them, the update popped as a notification with the message "proactive personal results are now on". The notification led to a new section on Google Assistant which allows turning the feature on and off. The update was seen on only one device till now, even the Chromecast with Google Tv has not received it yet.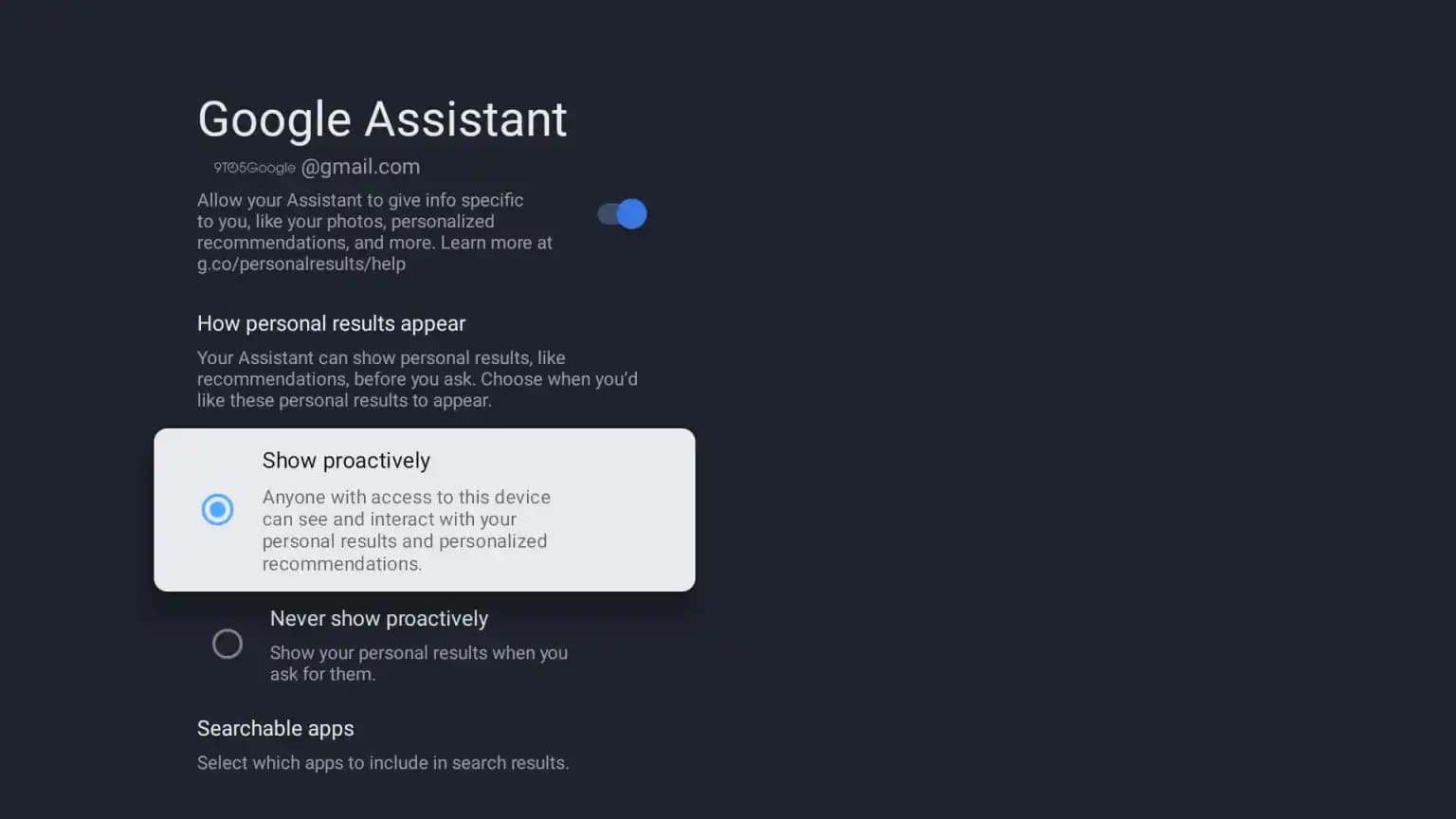 The new glanceable cards feature in Ambient Mode was supposed to launch in December last year. However, we didn't see it on any device at that time. Now, it is made available on a single device only according to the reports. The sources also said that the cards changed slightly every time the Ambient Mode was accessed. However, the layout remains the same most of the time.
The update might soon hit other devices too, but for now, it seems to be available for limited devices only. Google also mentioned that the feature was only for the United States. Let us know whether you received the new proactive personal results on your Google TV in the comment section.
Image Credit: 9TO5Google