Over the last few years, Google has made a lot of changes to the Google Play Store. This includes changing the overall UI, removing suspicious apps, and the policy changes introduced recently. The majority of the changes were regarding the protection of users' privacy and security. Google is taking Android security very seriously due to rising concerns regarding user safety.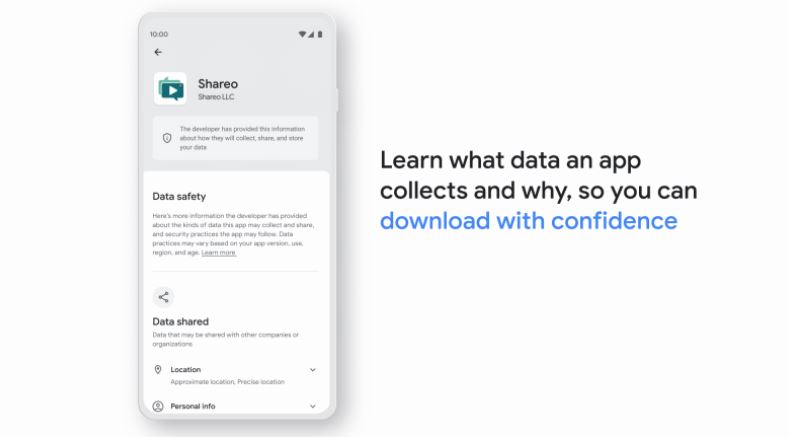 The recent changes made to the Google Play Store policy were related to the third-party remote audio recording. Which will not be available on any third-party app listed on Google Play Store. Google also made changes regarding security on the Google Web Store for PC in order to remove suspicious elements from the store. Now, Google is doing something similar to the Google Play Store on Android with the introduction of the Data Safety section. Users will have complete information regarding what data is being shared with the app before installing the application.
Data Safety
The new Data Safety section was introduced on the Google Play Store last year. However, due to some unspecified reason, it was delayed and is finally started rolling out today. The Data Safety section will provide users with information on data shared and collected before installing the app. It will also clarify whether the data collected is shared with third parties by the developer. Users will also be informed whether they can ask for the deletion of their data or not.
The data collection subsection in the Data Safety section will provide users with information on what data is being stored and for what purpose. So, if the data collected by the app seems unnecessary for users, they can ignore installing the app.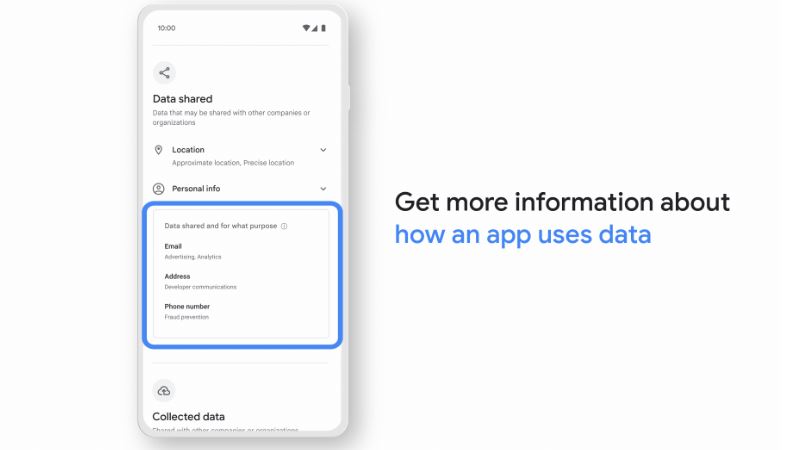 According to Google, the Data shared section will confirm the following information:
Whether the developer is collecting data and for what purpose.
Whether the developer is sharing data with third parties.
The app's security practices, like encryption of data in transit and whether users can ask for data to be deleted.
Whether a qualifying app has committed to following Google Play's Families Policy to better protect children in the Play store.
Whether the developer has validated their security practices against a global security standard (more specifically, the MASVS).
The Data Safety section will be available throughout the Google Play Store in the coming weeks. Google has also set a deadline of July 20, 2022, for the developers to provide the Data Safety section information. So, now users can decide what data they want to share before installing the application by looking at the Data Safety section.