Google unveiled its new video game streaming service – Stadia last year across several countries. It is available in only a few countries including the United States, Canada, Britain, Denmark, Finland, France, Germany, Ireland, Italy, the Netherlands, Norway and Sweden.  Google Stadia enables you to start playing games as like you do watch movies on Netflix. It competes against Apple Arcade, PlayStation Now, Steam Link and others. However, it appears, Google is expanding the Stadia service to Singapore also.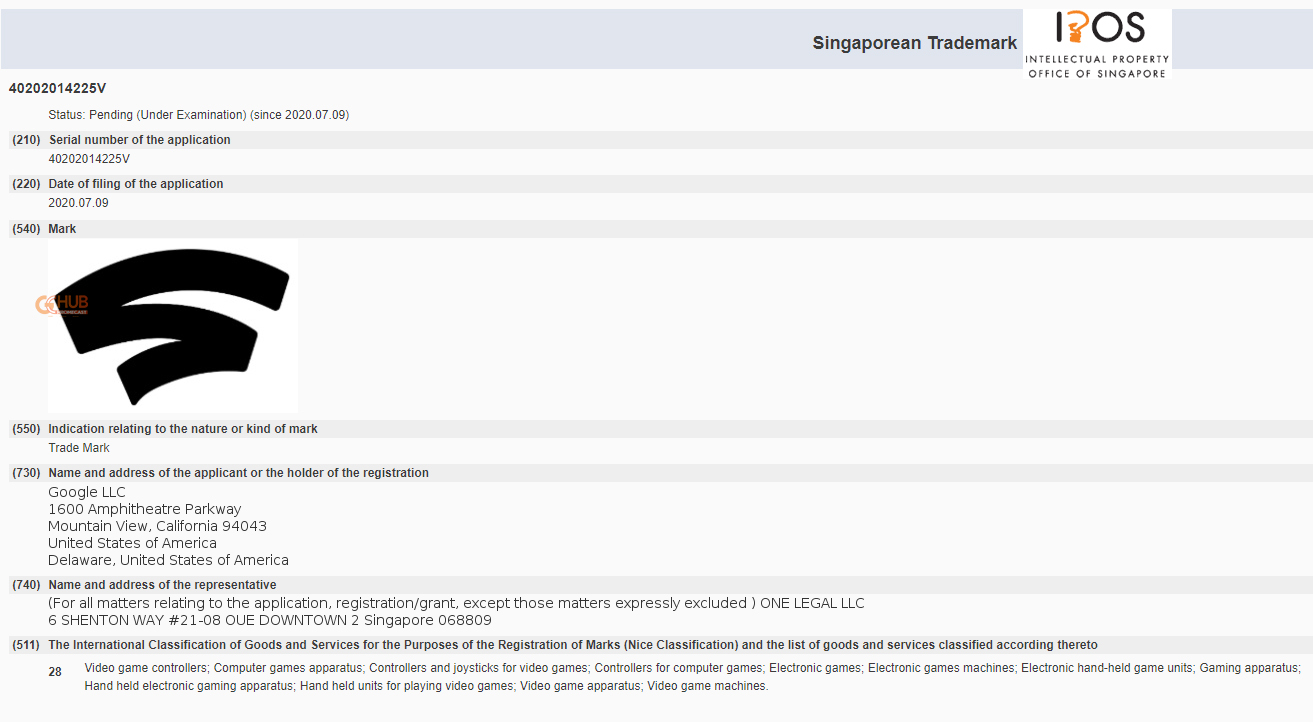 Google recently filed several trademarks related to Stadia and Stadia Logos at IPOS (Intellectual Property Office of Singapore). Stadio logo will some detailing about the service can be seen in the image above. One Legal LLC is acting as representative for Google LLC in Singapore to procure the trademark. We can see the official logo of the Stadia service in the latest trademark. However, all the trademarks related to Stadia are showing Pending Status.
Another listing which is dated back to June 13 2020 reveals a textual logo of the service.

There's no official information about expanding the Google Stadia service across Singapore and other countries. We can speculate it as coming soon within this year as there's massive Google Stadia demand in Singapore. Multiple Reddit threads and questions related to its support on Offical forums keep propping up after intermitted time gaps.
Google Stadia comes at a price, and you can buy Google Stadia controller for the price of $69 in us and £59 in the UK. There's similar pricing in other countries. It can be easily recognized by Chromecast. It is "to build a game platform for everyone" as said by Google CEO Sundar Pichai.
We hope that the service soon gets expanded to Singapore and some other countries.
(source)