Streaming contents onto a TV or a bigger screen has become the trendier way today. Television with Satellite TV support is increasingly being replaced by streaming services with the rise of OTT platforms like Netflix, Amazon Prime, Hotstar, and others. Hence, people are moving towards them, and having a streaming device at home during this time is definitely a stress buster, with loads of content getting added to these platforms. At present, there is a huge market for streaming and currently, we have leaders like Apple, Google, Roku, Amazon battling it out to possess the crown of the best streaming device out there. Among the lot, let us look at key differences between Apple TV and Google Chromecast.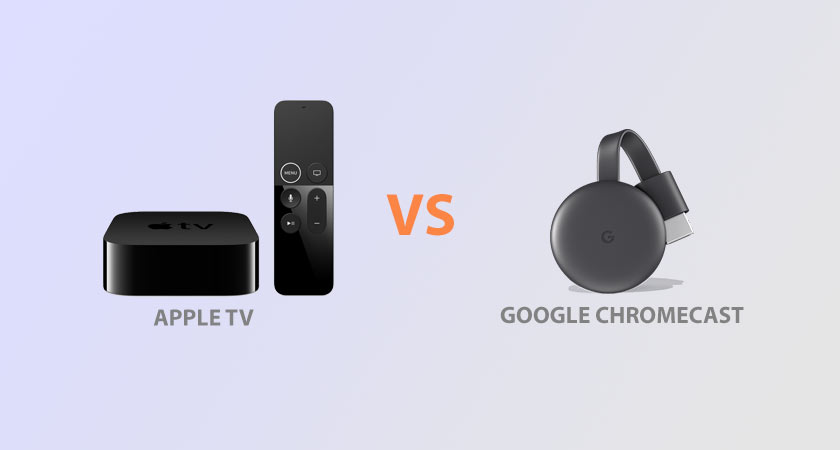 Google Chromecast
Google Chromecast was first launched in 2013. This is a portable media-streaming dongle plug-in features. It is basically a plug and play device that connects to an HDMI port of your Television and casts the contents of a device namely a Smartphone, or a Computer. It is used to play contents such as music, video, photo, or even cast the whole screen of the device connected, through a stable WiFi or even without an internet connection.
However, there's no remote control or interface, as the Chromecast requires a connection to either an iPhone, iPad, laptop, or Android device to play any content from the device and uses the device's UI. Google Chromecast allows users to stream TV shows, movies, and music from applications like Google Play Movies, YouTube, Netflix, HBO Go, HuluPlus, and the like.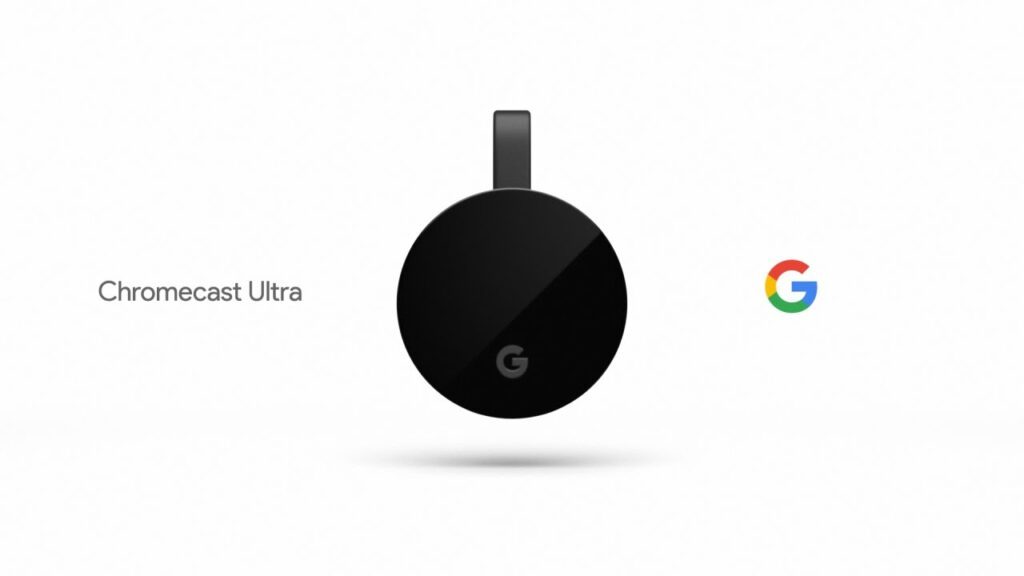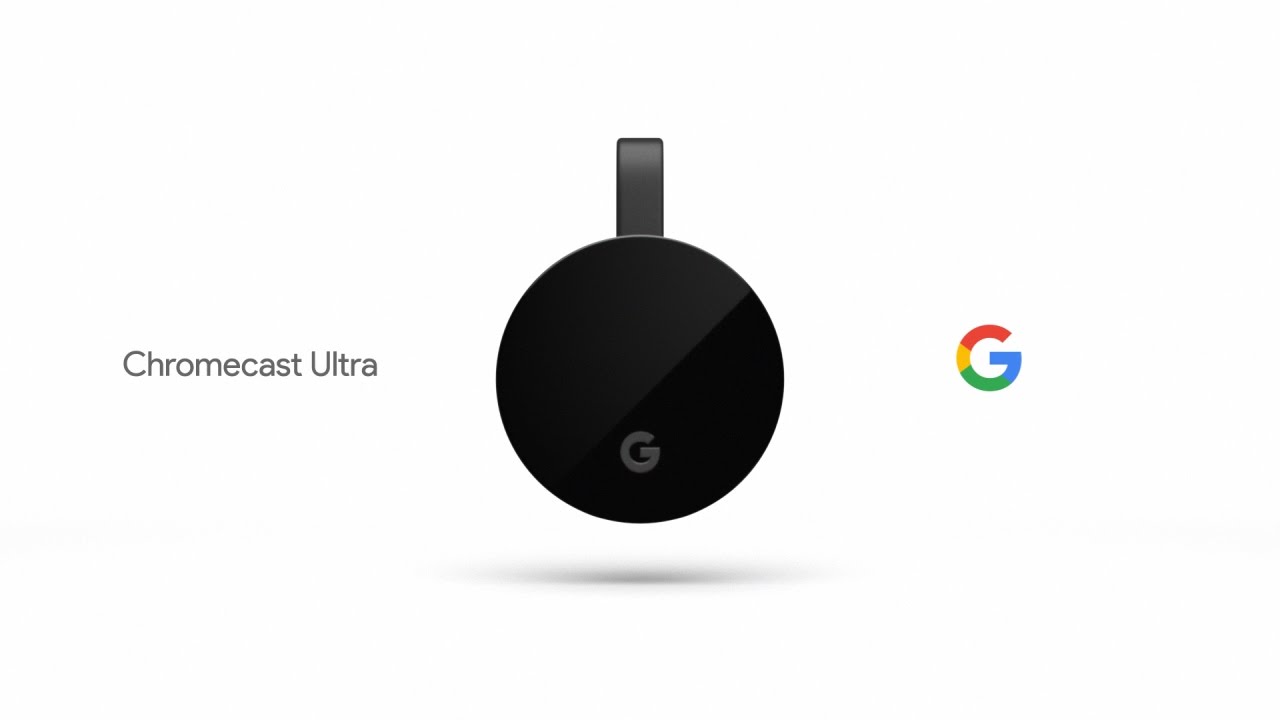 Apple TV
Apple TV was introduced to the public in 2007. The latest fourth-generation device is a portable media-streaming center changing your television into a smart TV. It connects to the TV through an HDMI cable and operates on the same platform as other devices from the brand like the iPhone and iPad, Apple's own customized UI. This media center also operates with iTunes(Now Apple Music) so you can stream your favorite music, films, and games on your TV.
Overall, it is like a standalone unit that has its own dedicated interface, apps, remote control, and doesn't require an iPhone or iPad to access any content(unlike the Chromecast), as the Apple TV 4K connects directly to the internet.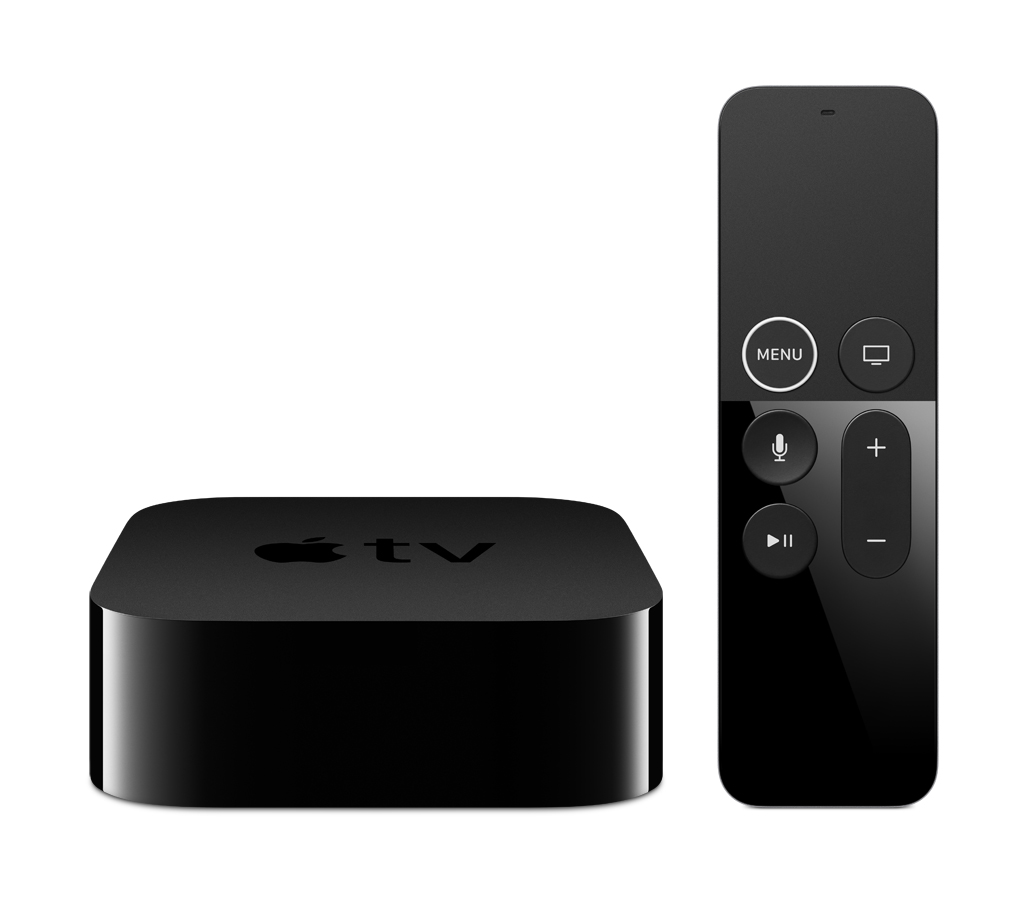 Major Differences between Apple TV vs Google Chromecast
Differences
Apple TV
Google Chromecast

Design

The boxy design with Apple Logo

Circular Design  with G logo at the Centre

Ports

a 2-pin Power supply, a USB-C port, an HDMI port(1.4 on HD TV, 2.0 on 4K TV), 10/100 Base Ethernet Port(on HD TV), Gigabit Ethernet Port (on 4K TV)

A micro-USB port, an HDMI port, Ethernet port on USB adapter(on Chromecast Ultra)

Interface (UI)

Apple's own Customised UI

Smartphone's UI, with Google Home app casting contents to the screen

Performance(SoC)

Apple's A10 fusion- on Apple 4K TV

A8 Chip – on Apple HD TV

SoC that is 15% faster than its predecessor(Chromecast 2nd Gen)

Assistant Support

Siri integration into UI to help find content better

Google Assistant integrated for intuitive actions with Smartphone and other Google Home and Nest products

Content

Built-in Streaming services including Netflix, Hulu, Pandora, Amazon Prime, and more.

Smartphones with additional apps need to be installed on it.

Casting through Smartphones with 'Cast' feature enabled and Google Home app.

Screen Mirroring

Airplay

Android Screen Mirroring

Connectivity

802.11ac Wi-Fi with MIMO. Simultaneous dual-band 2.4GHz and 5GHz on (4K TV alone)

Gigabit Ethernet

Bluetooth 5.0(4K TV) Bluetooth 4.0(HD TV)

IR receiver

Wireless Standards: 802.11 b/g/n/ac Wi-Fi (2.4GHz/5GHz)

Wireless Security: WEP, WPA/WPA2

System Requirements

Apple ID for the app store and other services

802.11 wireless network

4K TV( for 4K streaming on 4K TV box)

A smartphone to connect with Google Home app installed

802.11 wireless network

4K TV(for 4K streaming using Chromecast Ultra)

Compatibility

Compatible with HD and UHD TVs having HDMI ports

Compatible with Bluetooth keyboards

Compatible with HD and UHD TVs with HDMI ports

Compatible with Stadia Controllers(Chromecast Ultra)

Remote Support

Yes

No

Price

$150 – HD TV

$180 – 4K TV

Want to Buy Apple TV Click here.

$35 – 1080P 

$70 – Chromecast Ultra(4K)

Want to Buy Google Chromecast |Chromecast Ultra
Apple TV and Chromecast: What sets them apart?
Minimalistic Support: If you look at Apple TV it has all the content you need out of the box. If you have a TV and an HDMI cable you are good to go. You can enjoy streaming content without any additional hardware, while Google Chromecast requires a smartphone or a computer, to get connected and stream the contents for which you need additional apps to be installed on the phone.
Native Contents:  Apple TV comes with all the OTT services like Netflix, Amazon Prime pre-installed so that you can enjoy content on the go. Google Chromecast is just a dongle and needs a device with these apps installed to cast the contents to a screen. However, you can sideload any content to Google Chromecast while you can't install any additional app on your Apple TV.
Connectivity: Apple ecosystem has AirPlay built-in to its OS and is integrated on iPhone, iPad, and Mac. Hence casting the contents from a device(if needed) is easier. However, Google Chromecast support is not built-in on Android's OS while it needs communicating apps like Google Home to connect it.
Compatibility: Apple is best suited for Apple ecosystem like iPhone, Mac while it also works with Windows devices. Google Chromecast is platform-independent and can be used in any of these platforms. However, you cannot mirror iOS displays using Chromecast, unlike Android Screen Mirroring. Also, Google Chromecast might get a wide variety of support in the future owing to the Android's Open source nature.
Overall, both have their own perks when it comes to compatibility and price-to-performance. While Apple TV is an overall package with a premium price tag, Google's Chromecast is a cheap and best alternative for people who need a dongle to cast the contents to their screen.