Netflix and Chromecast are among the best-disruptive services that enrich our entertainment world by offering cutting edge content via wireless interfaces. Both these services have opened different spheres of innovation by making wireless streaming possible supporting different interfaces. It is quite easy to cast Netflix on Chromecast device by using our definitive guide on Android and iOS devices. It's the best way to watch Netflix on Google aided Chromecast platform.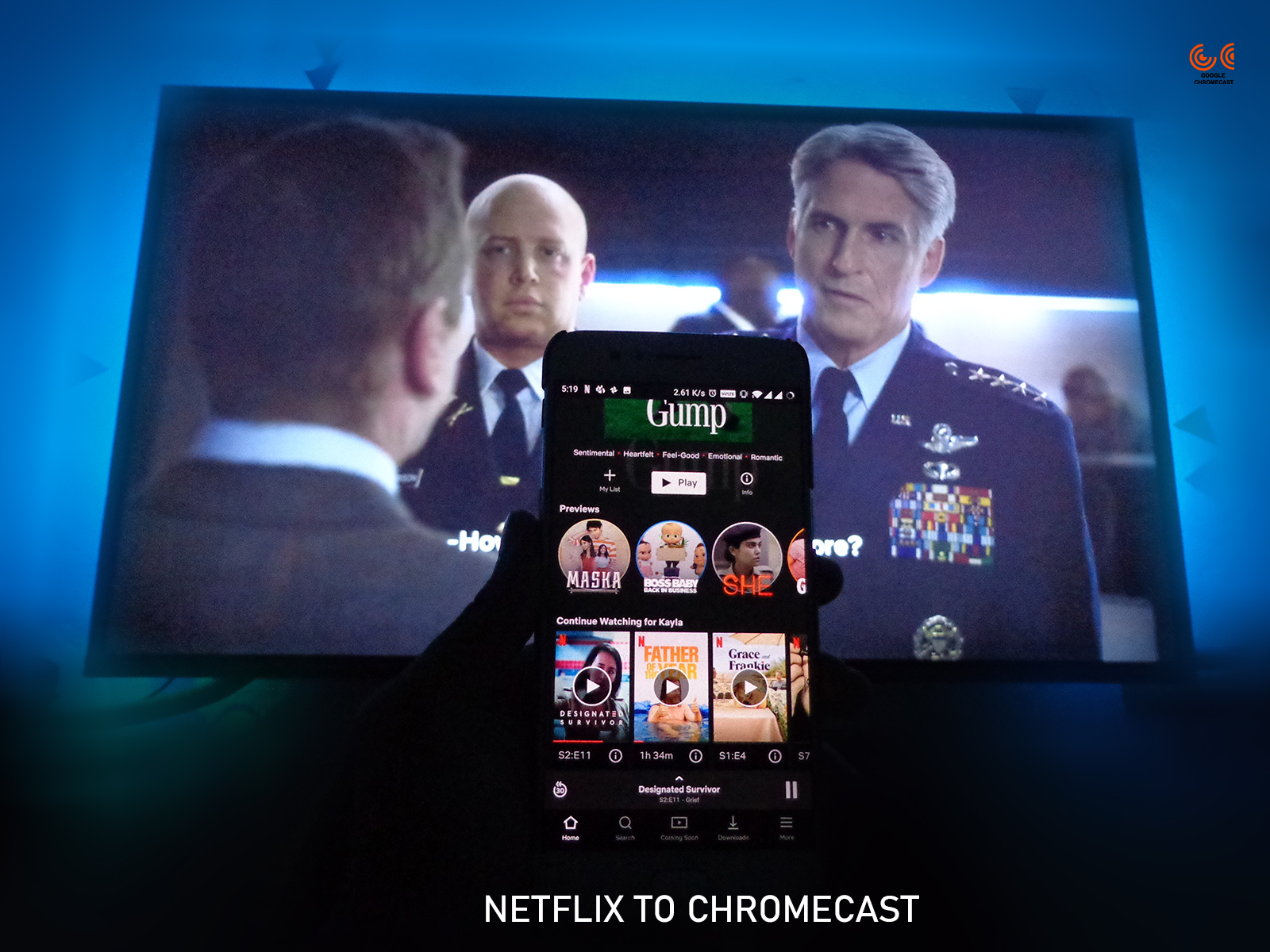 All the Chromecast devices support Netflix cast if you are on any Netflix package except the mobile plan. The budget-friendly Chromecast device is favorite among the folks who always tend to watch content on a big screen without any hassle of cables.
The support for UHD and HDR content on Chromecast Ultra makes it incomparable to any other casting device available at such an affordable price. The Chromecast can make your non-smart TV into a whole lot of content-packed box by enabling the support from favorite streaming platforms. The user can easily plug-in the Chromecast into the HDMI port and start enjoying HD content wirelessly.
Chromecast Resolution Support
IF you're looking to cast 1080p or Full HD content than standard Google Chromecast can do the magic. However, for 4K and HDR support, the users need to own Chromecast Ultra.
Moreover, the users should be on the 4K supported Netflix subscription.
Cast Netflix on Chromecast
It is quite easy to cast Netflix using Chromecast by following our guide below.
Prerequisites:
Working a Chromecast device along with the device.
Active Netflix plan (Except Mobile Plans as they are not supported).
Steps to cast Netflix on Chromecast
Follow the steps carefully, as missing any step may result in failure. Here's the procedure to enable Netflix casting on Chromecast:
Launch the Netflix on your smartphone.
Once you're into the app, then press the Cast icon upper or lower right corner of the screen.

Select Chromecast from the available devices.

Now, your device is connected, just play the movie or TV show.
That's it!
We hope you have successfully started streaming Netflix on Chromecast. If you get any problem, then let us know via the comments below.