After recent announcements at Google IO 2022, the search giant seems to be preparing for a new hardware launch. Considering the latest FCC listing of a new 'Wireless Device' bearing the model name G454V, it seems to be the new Google Low-end Chromecast HD with a 60Hz refresh rate. As reported earlier this year, the new Chromecast supports only up to 1080p resolution. Apart from some technical testing information, the device seems to feature Bluetooth and WiFi (2.4GHz + 5.0GHz) support.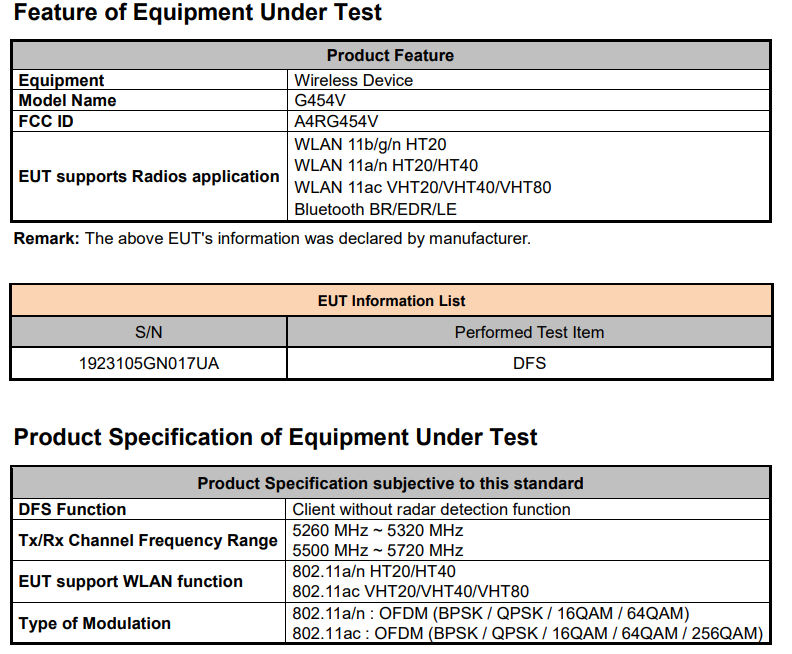 Upon further forking the G454V listing, we found different operating modes which list the 'Video Streaming' capability of up to 1080p resolution and 60hz refresh rate. Further, it comprises a USB cable for charging purposes. However, the device appears to support working with sets of 1Mbps, 2Mbps, and 3Mbps bandwidths. The WiFi offers multiple WLAN functions 802.11 ac, VHT20/VHT40/VHT80 and modulation 802.11a/n : OFDM (BPSK 1 QPSK/ 16QAM / 64QAM).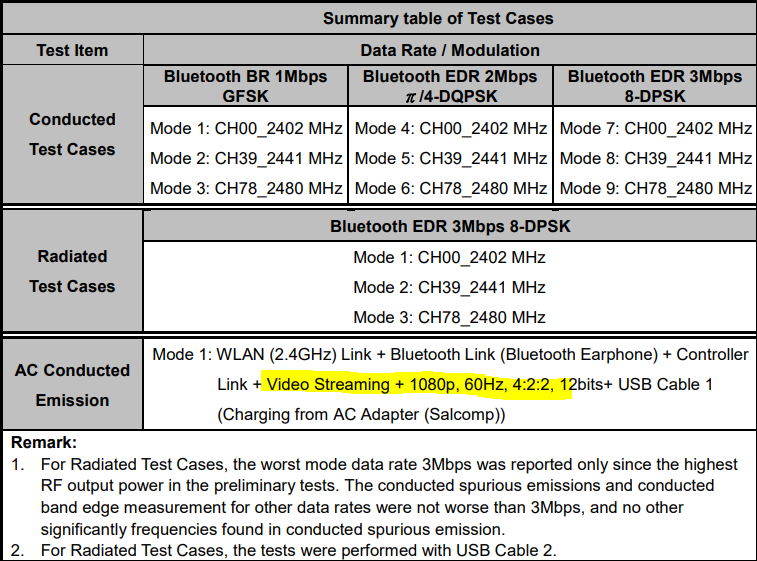 Considering the naming scheme and past FCC listings, it appears to be a streaming device. But, the presence of 1080p Video streaming capability at a 60Hz refresh rate points things toward the purported Chromecast HD with Google TV.
The made in Thailand device supports Tx/Rx Channel Frequency Range of 5260 MHz – 5320 MHz and 5500 MHz – 5720 MHz.
The new Chromecast HD with Google TV seems to differentiate only with the Video Streaming resolution. It is likely to feature a lower price tag in comparison with the Chromecast with Google TV (4K) version.