As the festive season is approaching, so are the unmatched discounts on gadgets and wearables. If you're looking to grab some good quality Wireless Earbuds, then make sure to check the Pixel Buds Pro deal which is currently retailing for $119.99 down from its actual retail price of $199.99. If you're low on budget then get hands-on with the Pixel Buds A-Series which is getting a handsome $10 discount and is available for $49.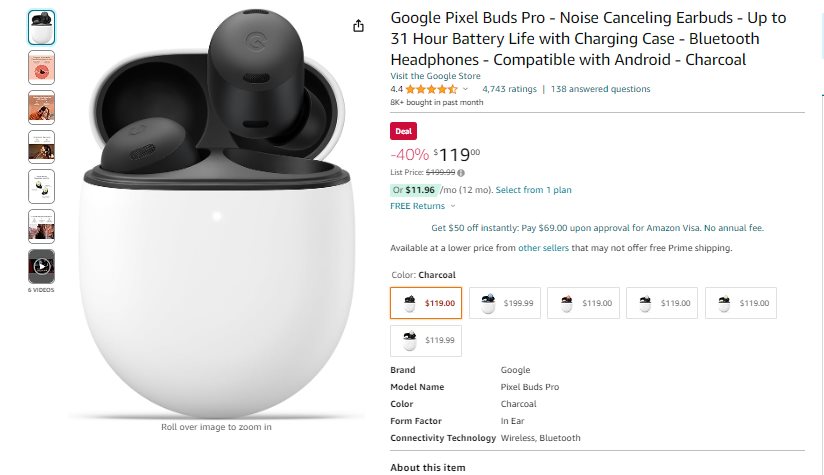 Must See: Hot Deal: Chromecast with Google TV 4K on sale for $39.99
Both the earbuds from Google offer enhanced Active Noise Cancellation and premium sound quality. Both earbuds offer ample amount of battery life along with Active Noise Cancellation. Featuring Google Assistant, the Earbuds can help you with any query with just a single tap or with a voice command. Precisely, the Google Buds Pro offers up to 11 hours of battery life with ANC, and the Buds-A series offers 5 hours of lifetime.
These Effortlessly pair with Pixel or any Android device in a single tap and seamlessly connect with iOS or other Bluetooth 4.0+ devices. Additionally, these earbuds are water-resistant and perfect for workouts and rainy days. Experience Adaptive Sound that automatically adjusts volume based on your surroundings.
Interested buyers can grab it from the respective links above.
Related: