Streaming an OTT app nowadays has become a routine for everyone. There are many streaming apps offering a variety of content across platforms. Some are cross-platform independent, while some are exclusive Apple originals on the Apple TV. However, people mostly like cross-platform services that include Amazon Prime Video, Netflix, etc. One such is the Yupp TV streaming service which has been popular for a long time. Additionally, it supports casting on Google Chromecast and this is good news for people who own them. Let us look at how easily we can Cast contents from Yupp TV on your device to a bigger screen(TV).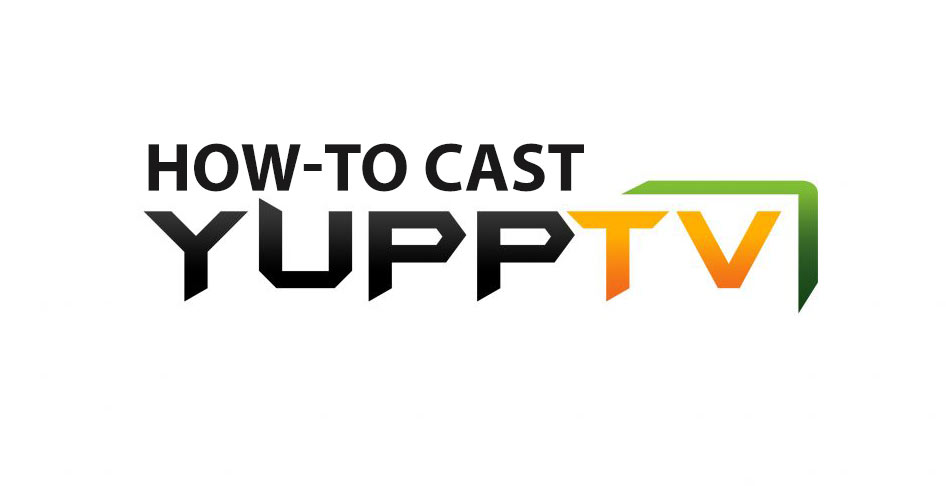 What is Yupp TV?
YuppTV is one of the leaders in streaming services for quite a while now. It is one of the World's largest online Over-the-top (OTT) entertainment solutions. In Yupp TV users have access to the exclusive contents including Live telecasts of some channels. Making the best use of technology growth and advancement, YuppTV enables users to experience the convenience of virtual home entertainment anytime, anywhere.
YuppTV has a worldwide reach of its Live TV, Catch-up TV, exclusive TV shows, Movies, and much more video content. It has a powerfully designed back engine built for delivering content through Connected TVs, Internet STBs, Smart Blu-ray Player, PCs, Smart Phones, and Tablets. Yupp TV already has 1.5 billion views per month with an average view count of 5hrs per day. It has over 2 Million users and supports 14 languages available in 20 countries as of now.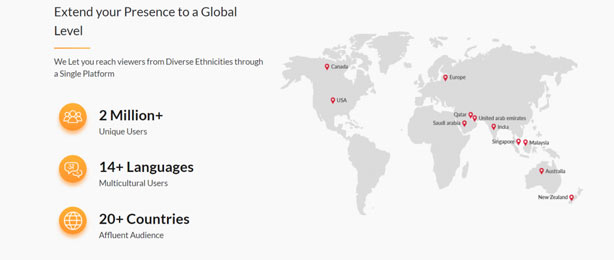 How to Cast Yupp TV to Chromecast
Yupp TV is compatible with Google Chromecast and hence we can easily stream contents on it. If you are using a Smartphone-based on Android or iOS, Yupp TV has support for streaming. Follow the steps below.
Casting through a Smartphone
Pre-requisites
A Chromecast Connected to a TV through an HDMI port.
Yupp TV installed on the Smartphone.
A stable WiFi connection. (Make sure both your smartphone and Chromecast are connected to the same WiFi network).
Steps to Cast
Fire up your Chromecast by plugging to a power source and connect it to a TV.
Open the Yupp TV on your Smartphone.
You need to log in with the necessary credentials. If you don't have an account or logging in for the first time, you can signup for a new account.
You may need to pay for the subscription of Yupp TV to proceed further.
You can find the cast icon in the top right corner of the app.

Press it and choose the TV from the devices list that is available.
Once connected, you are good to go. Now, you can choose content namely, a video to watch on a bigger screen.
Cast Yupp TV through a Desktop/Laptop
If you are using a windows or mac OS-powered desktop or a Laptop and want to cast Yupp TV, follow the steps below
Pre-requisites
Chromecast connected to a TV through an HDMI port.
Desktop(PC/Laptop) with Google Chrome browser installed.
A stable WiFi connection(Make sure both your Desktop and Chromecast are connected to the same WiFi network).
Steps to Cast
Open the Google Chrome browser on your computer.
Open the Yupp TV website in Google chrome.
Once open, click on Cast option from the settings menu. You can access it through the three-dotted menu on the top right corner.
Select your Chromecast enabled TV from the list.

Now select the Source option below the list of devices and select the option Cast to Desktop. You can also cast a particular tab of Google Chrome using which the Yupp TV is logged into.

Now, you can access the contents from your Desktop on your TV.
It must be noted that Yupp TV is available natively on other devices like Android TV, Apple TV, etc.,  However, if you have a Chromecast and a normal TV with HDMI port, these are simple steps you can access to cast the contents of your Yupp TV to the Chromecast connected device.