Cloud storage has gained immense reach in our day to day life. Cheap and fast internet access added to the cloud storage usage as more and more people now prefer to store the data in the cloud. Nevertheless, nothing is easy and flawless storing data locally except we may run out of space occasionally due to a lot of junks.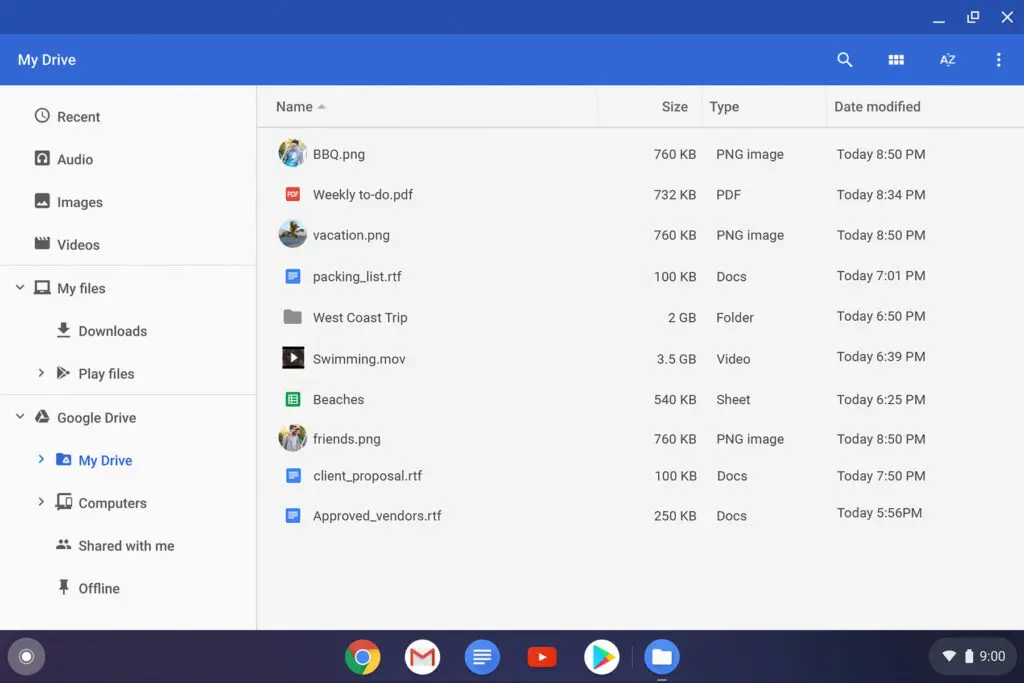 With the Chrome OS, storage shouldn't be an issue as most of the modern Chromebooks come with enough internal storage. However, as we're in a fast-moving world in which smartphones and tablets now supporting up to 8K videos, things may not be as we'd expect and eat up a lot of space. So, here we're with the step by step guide on how to delete files on Chromebook.
How to find, open, and delete files on Chromebook
If you're new to the Chrome OS world, then follow the steps given below which will help you navigate through the OS Files app and eventually delete the files.
From the corner of your screen, select the Launcher (white round icon).
Swipe up the arrow to reveal the app drawer.
Open Files. Which will be mostly a blue folder icon.
The Files app consist of various category for organized file management, choose where your file is saved.
Select Recent, for files you've recently opened.
For a list of files by type, select Image, Video, or Audio.
For Android app files, select My files > Play files.
To show more folders, click on the three vertical dots in the top right, select More, then Show all Play folders.
Files will allow you to see files stored in your cloud. For that select the folder, such as Google Drive. You can also add another cloud file system.
Once you've learned to navigate through the Files. You may now learn how to delete files from the Files app.
Note: Files in the Recent, Images, Videos, and Audio folders are read-only and can't be deleted directly from those folders.
Files app on Chromebook is a powerful file management tool. Apart from the delete function, it allows you to zip, unzip, and do other advanced operations on your stored files. Tutorial on other features will be covered later. Till then stay tuned with us!