Chrome OS during its initial phase didn't feature the support for Google Play Store. However, with the Chrome OS 53 and later, all most all the Chromebooks released since 2017 can run Android apps thanks to the native Google Play Store support.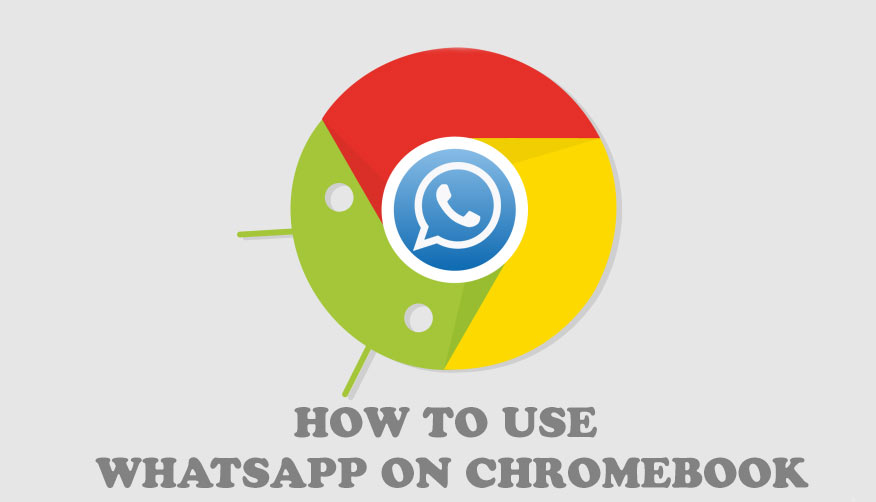 WhatsApp is a freeware, cross-platform app currently being owned by Facebook. Unarguably the most widely used instant messenger app by businesses and commons. Whatsapp isn't directly available for the Chrome OS platform. However, on the Google Play Store supported Chromebooks, we can install and use Whatsapp.
How to use Whatsapp in Chromebooks
We have written all the methods through which you can use Whatsapp on your Chromebook.
For Chromebooks since 2017
Setting up WhatsApp on Chromebooks released since 2017 is much easier. You can download and use other Android apps on your Chromebook using the Google Play Store app. Currently, the Google Play Store is only available for some Chromebooks. Do check whether your Chromebook is listed here or not. And, If your Chromebook has a Google Play Store then follow the steps below.
Open your Chromebook
In the corner of your screen, select the Launcher

Open the Google Play Store
Click Install
Once the installation completes, open the Whatsapp.
Input your Whatsapp number and receive the verification code.
Type in a user name for other users to identify who this person is.
Wait for the setup to complete.
The user will be able to use WhatsApp the same way it's being used on a mobile. The user can send and receive text and multimedia messages, make and receive voice and video calls.
Chromebooks without Google Play Store
If your Chromebook doesn't feature Google Play Store, then follow the below steps to get it installed.
Step1: Get the Google Play Store app
Update your Chromebook software
To get Android apps on your Chromebook, make sure your Chrome OS version is up-to-date.
Sign in to the Google Play Store
At the bottom right, select the time.
Select Settings in the "Google Play Store" section, next to "Install apps and games from Google Play on your Chromebook," select Turn on.
Note: If you don't see this option, your Chromebook doesn't work with Android apps.
In the window that appears, select More.
You'll be prompted to agree to the Terms of Service. When you've read and agreed, select I Agree.
Step 2: Get Android apps
Now, you can find and download Android apps on your Chromebook. Search for Whatsapp or any other Android app you'd like to install.
Your Chromebook won't automatically download the same Android apps as your phone or tablet, so you'll need to download them again. Also, some apps don't work with some Chromebooks, so you won't be able to download them.
Note: The Google Play Store and any downloaded Android apps are only available for the account that signed in first. To use them with a different account, sign out of all your accounts and sign in with the account you want to use.
An important thing to note here is that the user won't be able to use the same account in two devices simultaneously. So in case if the user plans to use the same account in a mobile phone, it will be removed from WhatsApp installed in the Chromebook. If the user wants to use the same account in two devices simultaneously he/she should go for WhatsApp web as discussed below.
For Chromebooks before 2017
If the user happens to have an older generation Chromebook or wants to use WhatsApp in two devices simultaneously then follow these steps.
Open Google Chrome.
Go to https://web.whatsapp.com/
Open WhatsApp in your Phone.
Click on the 3 vertical dots on the top right corner.
Click on WhatsApp Web.
Scan the QR code on the Chromebook screen using the mobile.
The user should note that the mobile phone needs to remain connected to
the internet for WhatsApp Web to work.
WhatsApp Web offers most features of WhatsApp Messenger except
voice and video calls
Hope you've been successful in getting Whatsapp on your Chromebook. If any difficulty, do let us know down in the comments.