Dark Mode is quite an in-demand feature on any Operating System these days. After an initial push from Android developers, Mircosoft and Apple pushed to their respective Operating Systems to address the ever-increasing popularity. Google has finally brought the much-in-demand feature to ChromeOS. We will be guiding you to enable dark mode on ChromeOS in some easy steps.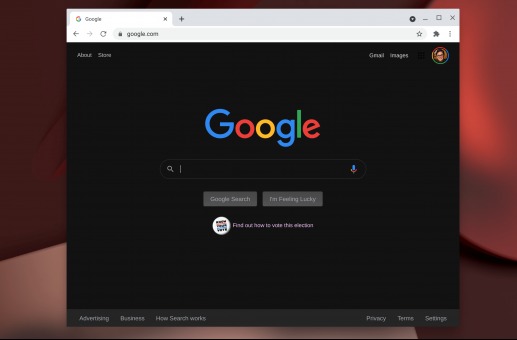 ChromeOS users were demanding the Dark Mode feature for some time. Google finally paid heed to the demands added Dark Mode in Chrome Canary Build. However, it is still in the early testing environment and the users need to do some workaround to get it to work.
Back in September, Google confirmed that they are working internally to bring Dark Mode for ChromeOS. However, the search giant has not made it available for the public, and the testers can enable the system-wide feature by toggling some flags on the Chrome OS Canary Channel.
Steps to enable Dark Mode on ChromeOS
Open Chrome on your Chromebook and open the below-mentioned flags one by one and enable them.
chrome://flags/#enable-force-dark
chrome://flags/#enable-webui-dark-mode
You can easily turn them from the drop-down menu.
That's it!
The feature is not fully developed and may contain some bugs in the background. It may work perfectly on some apps while can have some issues with others.
There are several pros of using dark mode. It reduces strain on eyes if using the display for elongated times. The users can shift to the dark mode to save their eyes.