Google TV with Chromecast is one of the most popular streaming devices now. It was launched in September 2020, this variant of Chromecast has become very popular because it comes with remote control. The earlier variants of Chromecasts that are released before 2020 do not have a remote control.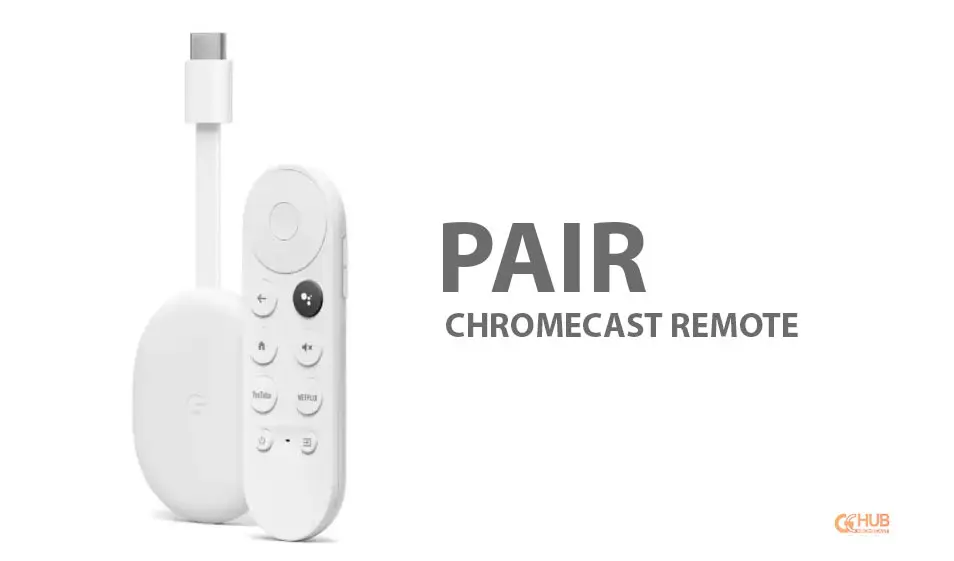 The Remote makes Google TV with Chromecast more useful for users. But, sometimes it has hanging issues and sometimes the Chromecast remote gets unpaired.  Moreover, Some users say the remote doesn't get paired with Chromecast automatically when it is turned ON.
So, if your Chromecast remote is not responsive then you have to manually Re-Pair your Chromecast with Google TV remote. We have some easy steps to manually pair the Chromecast remote.
Steps to Pair Chromecast with Google TV Remote
Go to your TV where Chromecast is connected. Now press the physical button at the back of Chromecast below the LED.

You will see the start paring screen on your TV.
To start pairing press the Back + Home buttons simultaneously till the LED light starts blinking.

After you see the LED on the remote press the Home button. Then your remote gets paired with chromecast.
We hope you're now able to get the Remote paired with Chromecast. You can also check out our guide on how to reset the Chromecast.  For more guides, deals, and News related to Chromecast, Chromebook, and other Streaming devices, then stay connected