Zoom is a software extensively used by many, for videoconferencing, distance education, and work from home meetings. The service enables up to 100 users to commute at the same time and, can be extended up to 1000 with a Large Meeting add-on. Zoom is available on all major platforms, including Chromebooks. From large corporations to schools, Zoom is a service that is being relied upon by most. In this guide, you'll learn how to use Zoom on a Chromebook.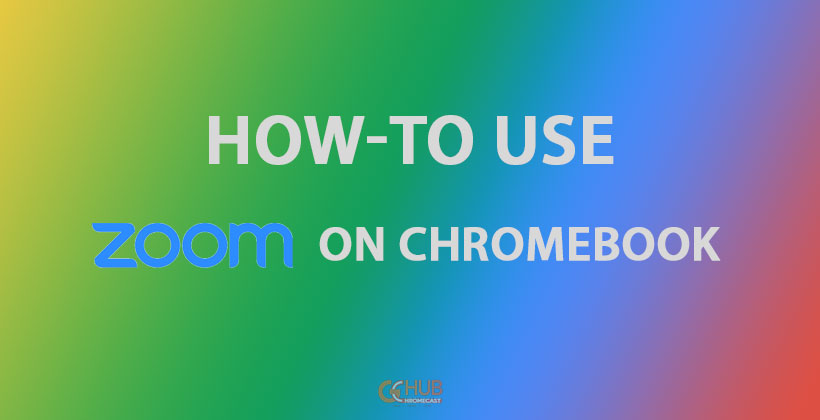 Steps to use Zoom on a Chromebook
Zoom is available as a browser extension for almost all platforms. However, there will be restrictions when running Zoom from the web. Zoom is aware of the growing user-base of Chromebooks, and they're working on more features on the Zoom Chrome app.
Download and Install Zoom from Chrome Web Store
Zoom exists in the form of a browser extension for Chromebooks. So installing it is similar to installing any other extension. To download Zoom, make sure you have a fast and stable internet connection. Follow these steps to install Zoom on your Chromebook.
Go to the download page of Zoom on Chrome Web Store and click on Add to Chrome. Read the app details(if you have the time) and click on Add Extension.
This will add the Zoom extension to your browser on your Chromebook.
You can now see the Zoom icon in Chrome's App section.

After installing the Zoom extension on Chrome, you can start using Zoom as you use it on Windows or Mac PC. To use Zoom on Chromebook, follow these steps.
Open Zoom from Chrome.

If you're already a user, you can sign in, or else you'd have to sign up to start using Zoom.


Once you login into your Zoom account, now Invite and Manage other participants. 

Control Screen Share and use the In-meeting chat. 

Switch to gallery view or pin a participant's video. 

Use Breakout Rooms. 
Chromebooks are replacing Windows/Mac computers in schools and colleges and, Zoom is very well aware of that. Their decision to build Zoom from the ground up for the Chrome OS is a good one. We believe that it will offer similar or better performance for the Chromebooks, over the conventional operating systems. Moreover, if you want to cast Zoom meetings to Chromecast enabled TV, kindly go through the link.