Chrome OS is one of the fastest-growing desktop operating systems now. It is a very light operating system that can run on devices with low system specifications. Google also makes sure that users are having the latest and updated features on Chrome OS by providing timely updates. However, the biggest problem with Chrome OS is the availability of applications, for example, Slack. Slack is not available on Chrome OS currently, although it might be available in the future.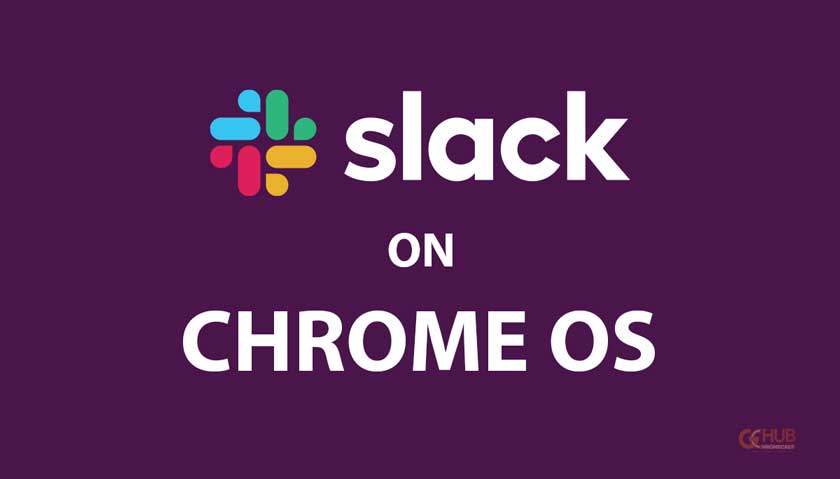 Google recognized this issue and has provided Android app compatibility to Chrome OS along with the Linux Development Environment to use Linux applications on Chrome OS. There are also several Progressive Web Apps (PWAs) available to solve the issue. So, if you are looking to install Slack on Chrome OS, you can do it via Linux Development Environment. You can also use the Play Store to download the app and run it on Chrome OS when available. Currently, the Play Store does not allow installing Slack on Chrome OS, it shows "isn't available on Google Play on this device" when you try to install it.
Steps to Install the Slack on Chrome OS
Make sure you are running a Chrome OS device launched in 2019 or later.
If you are using a Chrome OS on a Classroom device or a company device, chances are that Linux may have been disabled by the administrator. To check follow the steps below.
Open the Settings app > Scroll to the bottom of the screen > Click on Advanced. Now scroll down to Developers, If this option is not available then it means Linux development environment is disabled on your device.
If you see the developers option, Turn it on and install the Linux development environment. The process will take some time to compelete.
After the Linux development environment is installed on your device, then go to the official Slack website and download Slack desktop app for Linux and install it.
Note : Download the DEB version of the application and install it, do not download the RPM version.
After the installation is complete you can launch slack from the app drawer just like any other Chrome OS app.
Related: How to use Snapchat on Chromebook
You can also opt for the web version of Slack if you don't want to install the Linux version of the application.